After Carnegie Mellon University's College of Engineering conducted a survey on falls among the elderly, the College thought it was time to put a solution into action.
It turns out Americans are very worried about their elderly parents falling. And there is evidence of this fear.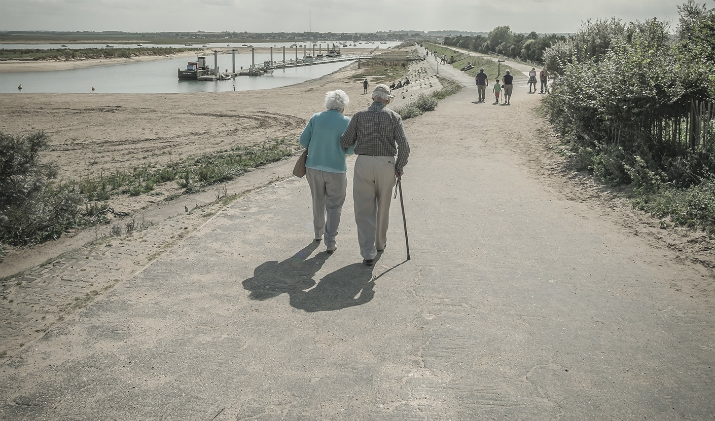 New sensing technology may help keep the elderly population safer when it comes to falls. (Image via Carnegie Mellon University)
According to Carnegie Mellon, every 13 seconds an older adult is treated in the emergency room for a fall. Every 20 minutes, an older adult dies from a fall-related injury, so it's no wonder that adults are worried about this.
That's when Associate Research Professor of Electrical and Computer Engineering Pei Zhang and Assistant Professor of Civil and Environmental Engineering Haeyoung Noh decided sensors could help. The duo is currently developing an active fall-prevention sensor for both senior care facilities and private homes that can determine who is in danger and their precise location.
The sensing technology monitors an individual's walking style and sends mobile alerts to nurses, caregivers and even individuals if their style changes in a way that seems threatening.
The goal of the technology is to anticipate and prevent falls, but it can also be programmed to immediately notify someone, such as emergency responders, if the person is unconscious in case he or she does fall.
"Many older adults in senior care facilities are restricted to wheelchairs when not under the direct care of a nurse, but this technology could allow them to regain some of their independence," said Noh.
The sensors are currently being tested at Vincentian Home in Pittsburgh and Lucas Physical Therapy and Fitness in Sunnyvale, California.
"Our sensors are designed to predict and anticipate falls, so individuals can worry less about their parents with the knowledge that our technology will discover their parents are not walking the way they normally do, whether because of medication or because they've become fatigued," said Zhang.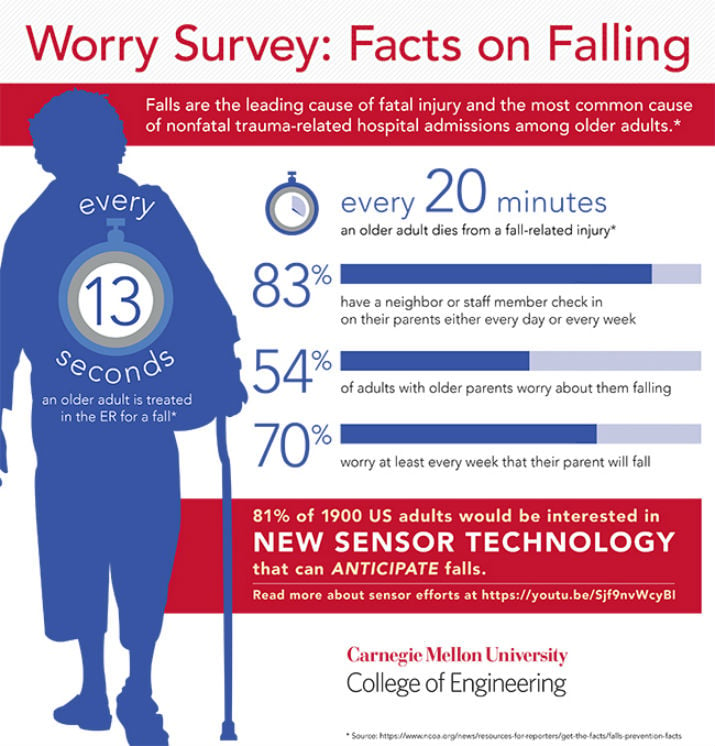 Carnegie Mellon researchers conducted a survey regarding elderly falling habits and fears. (Image Credit: Carnegie Mellon University)