A snap of the fingers and your smartwatch scrolls through your text? How about controlling your wearables exclusively with hand gestures?
It's not exactly science fiction these days.
Last year Google revealed Project Soli, a new effort toward developing an interaction sensor using radar technology. The sensor is capable of tracking sub-millimeter motions at high speed and accuracy, and fits onto a chip so that it can be produced at scale and integrated into small devices and everyday objects.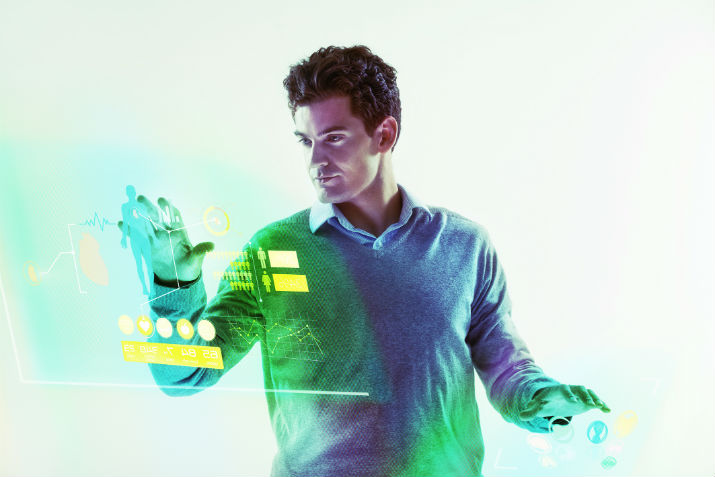 Infineon and Google ATAP demonstrate "Soli" radar technology for use in home entertainment, mobile devices and IoT. (Image Credit: Infineon)
Now Google and Infineon Technologies AG have teamed up to show us just how the technology can be used. The companies demonstrated two prototypes of products controlled exclusively through gestures at "Google I/O" last week—a smartwatch and a wireless speaker. Both of the devices can recognize gestures that replace switches or buttons.
"Gesture sensing offers a new opportunity to revolutionize the human-machine interface by enabling mobile and fixed devices with a third dimension of interaction," said Ivan Poupyrev, Technical Project Lead at Google ATAP. "This will fill the existing gap with a convenient alternative for touch- and voice- controlled interaction." Andreas Urschitz, President of the division Power Management and Multimarket at Infineon, said: "Since mankind started using tools 2.4 million years ago, this is the first time in history that tools adapt to their users, rather than the other way around."
Infineon and Google's Advanced Technology and Projects group wish to address numerous markets with "Soli" radar technology, such as home entertainment, mobile devices and the Internet of Things (IoT).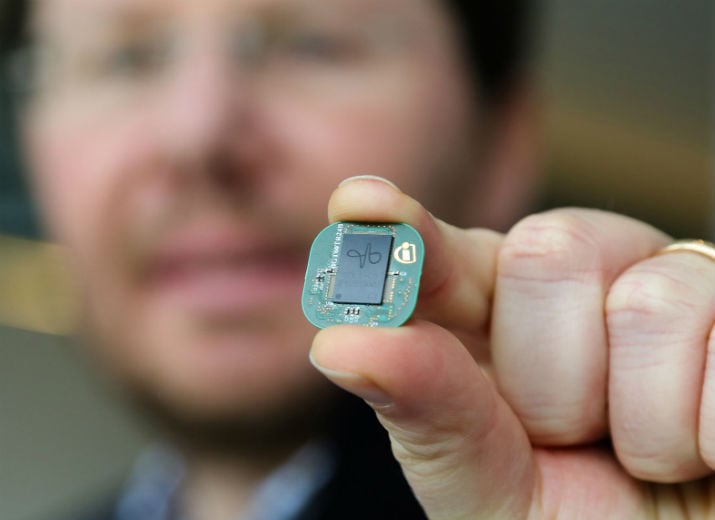 "Soli" radar technology chip. (Image Credit: Infineon)
Using radar chips from Infineon and Google ATAP's software and interaction concepts, both companies are preparing for the joint commercialization of the "Soli" technology.
"Sophisticated haptic algorithms combined with highly integrated and miniaturized radar chips can foster a huge variety of applications," said Urschitz.
In addition to their demonstrated audio and smartwatch markets, the developers hope to create a new market standard that offers an entirely new user experience, creating a core technology for enablement of augmented reality and IoT.
The companies believe that their 60 GHz radar application will also be key in enabling augmented reality tools.