Back in 2013, the Raspberry Pi computer got its first official accessory, a five-megapixel visible-light camera board that facilitates projects like telescopes, kites and science lessons. Shortly after, the Pi NoIR infrared-sensitive version was released, allowing for vision in the dark, as well as hyperspectral imaging hacks.
Now the beloved Raspberry Pi has another camera upgrade. RS Components and Allied Electronics have added the new Raspberry Pi Camera Board Version 2 to their portfolio.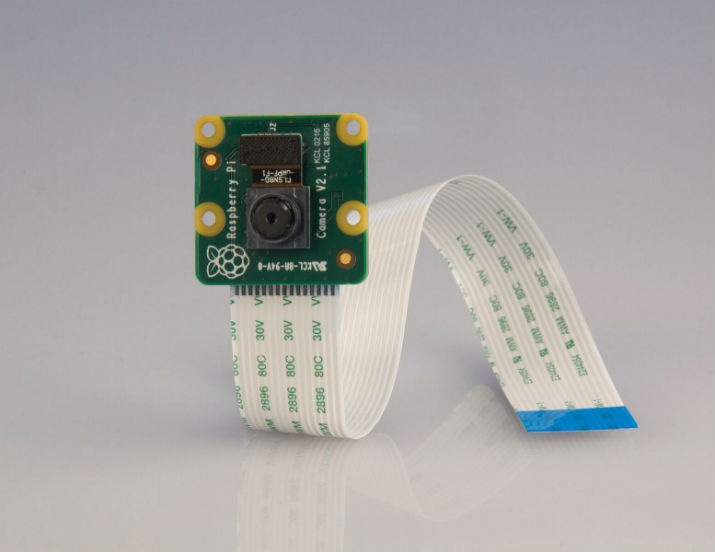 First Image: Raspberry_Pi_Camera Upgraded visible light camera. (Image via Raspberry Pi)The module is incredibly sensitive and offers a wide range of functionality suitable for both beginners and advanced users.
The camera board connects to any Raspberry Pi board or the Raspberry Pi Computer Module and allows users to create HD videos or take digital photographs.
The new camera board is easy to use and has plenty of camera applications for those just getting started, as well as additional options for experienced users. These include time lapse and slow motion for a range of applications, such as home security or nature photos.
The Raspberry Pi Camera Board Version 2 integrates the eight-megapixel Sony IMX219PQ CMOS image sensor for high-speed video imaging, including support for 1080p, 720p60 and VGA90 video modes. The device connects with the image sensor pipeline on Raspberry Pi to offer distortion and lens-shading correction, automatic gain control and white-balance.
The camera module connects to all Pi models via a 15-cm ribbon cable that attaches to the module slot and then plugs directly into the board's CSI-2 port (Camera Serial Interface). Once connected, the camera board can be accessed via the Multi-Media Abstraction Layer or the Video for Linux APIs.
The new Raspberry Pi Camera Board V2 is available in two versions—the Standard Visible and the infrared-sensitive Pi Noir for $25.