The world's smallest pacemaker has now been approved by the U.S. Food and Drug Administration (FDA). The Medtronic Micra Transcatheter Pacing System (TPS) is the first FDA-approved product with miniaturized pacing technology.

The device is cosmetically invisible and small enough to be placed through a catheter and implanted directly into the heart in order to provide a safer alternative to traditional pacemakers. The device is void of wire complications.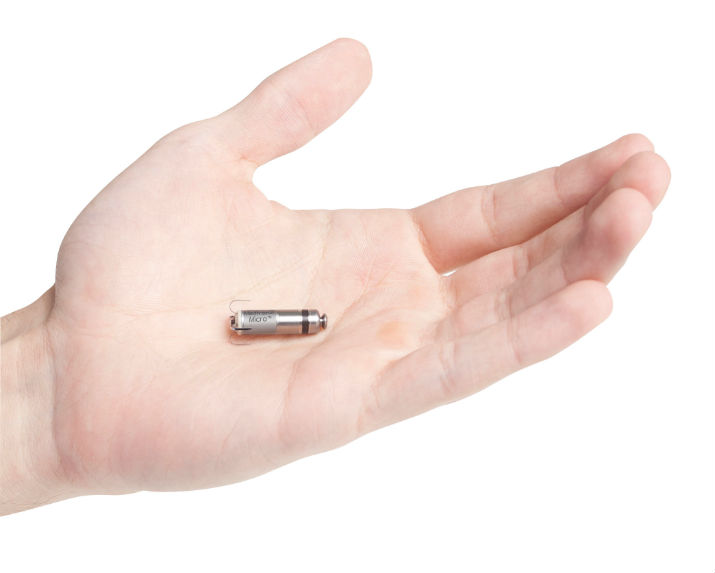 The Micra pacemaker. (Image Credit: Medtronic plc)"For many years we've been hopeful that a transcatheter pacing solution—with a safety and effectiveness profile on par with conventional devices—would become available, and today Micra has achieved this milestone," said Dwight Reynolds, M.D., chief of the Cardiovascular Section at the University of Oklahoma Health Sciences Center, and principal investigator in the Micra TPS global clinical trial. "In the clinical trial, the Micra was successfully implanted in nearly all patients, and met its safety and effectiveness endpoints by wide margins. This gives us great confidence that this miniaturized device will bring patients the most advanced pacing technology, combined with the less-invasive nature of the new technology."  

The Micra TPS is about the size of a large vitamin and is attached to the heart with small tines to deliver electrical impulses that pace the heart through an electrode at the end of the device.

The device is also different from traditional pacemakers in that it does not require leads or a surgical "pocket" under the skin. Once placed, it responds to a patient's activity levels by automatically adjusting therapy.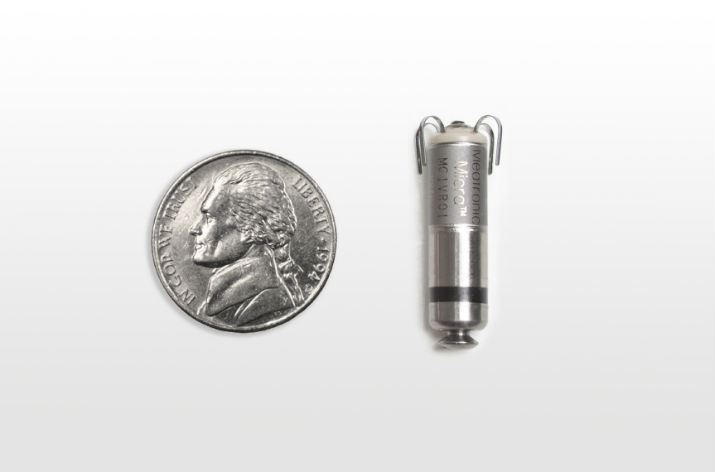 Micra size comparison. (Image Credit: Medtronic plc)Micra TPS is also approved for both 1.5 and 3 Tesla full-body MRI scans, so patients can receive advanced imaging diagnostics.

The Micra was designed to be left inside of the body and offers a permanent "off" feature so that it can stay inside of the body without ever interfering with any other potential electrical implants.

"Dating back to the development of the first external battery-operated pacemaker more than 60 years ago, Medtronic has a long history of collaborating with clinicians to better understand the needs of patients, and then innovating new products to meet those needs," said John Liddicoat, M.D., senior vice president of Medtronic, and president of the Cardiac Rhythm and Heart Failure division.

Remote monitoring of Micra devices is expected to be available later this year.