McDonald's in Sweden celebrates the 30th anniversary of its Happy Meal kids' fast food meals in Sweden by offering a do-it-yourself Virtual Reality headset along the lines of the low-cost VR system Google Cardboard.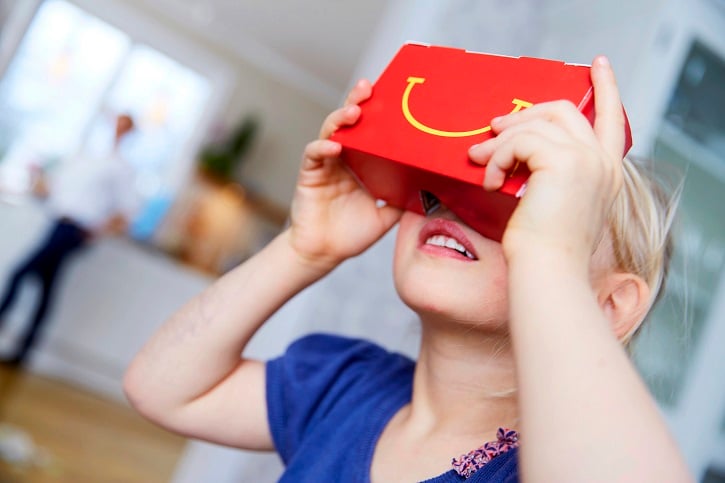 In this connected age, McDonald's Sweden expects kids to pick up the company's new VR goggles with ease.
By re-folding the Happy Meal box, customers create a pair of Virtual Reality glasses to play games, including McDonald's new VR skiing game, "Slope Stars," a 360-degree ski experience that offers family fun while teaching ski safety, according to a press release issued by McDonald's Sweden. The customer supplies the smartphone and downloads the free app, which is endorsed by the Swedish National Ski Team.

The Happy Goggles boxes will be available on the weekends of March 5 and 12 in only 14 branches in Sweden, with about 3,500 units to give away, says TechTimes.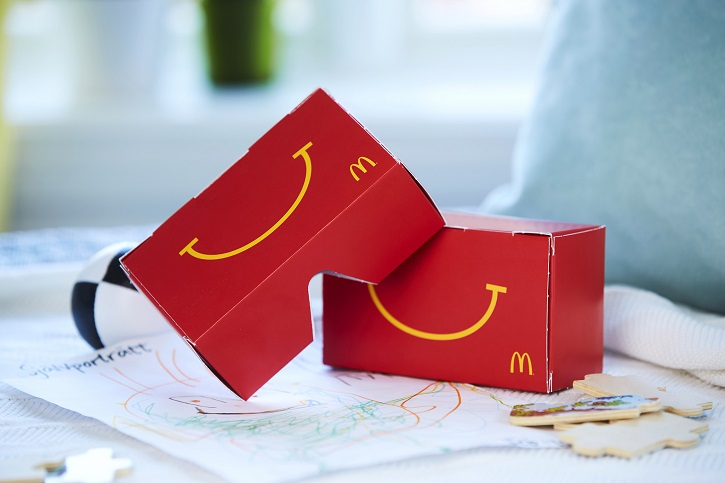 McDonald's takes its Happy Meal toys even further into the digital age.

In developing the units, McDonald's Sweden consulted with child psychologists Karl Eder and Fadi Lahdo, who offered input on enhancing the VR experience as a family activity. "The VR goggles open the door to virtual worlds, which of course is very exciting. This step might come more naturally for children than for adults. It creates an opportunity for adults to learn from the children's knowledge and experience. The gaming can also be a good, joint activity that makes it easier to hang out - on equal terms," say the psychologists in the press release.

To the technology community, the affordable VR goggles represent a lower barrier of entry to the VR market, just like Google Cardboard. However, for families to enjoy the benefits of Google Cardboard, they must first know it exists. McDonald's places the technology in the mainstream frame-of-reference and, because Happy Goggles come free with the meal, just like other McDonald's Happy Meal toys, reduces the cost of VR ownership even further.