You may have seen LG Electronics' commercial for its new organic light emitting diode (OLED) television during the recent Super Bowl—the one featuring a time traveling Liam Neeson wax poetic about the future of TV.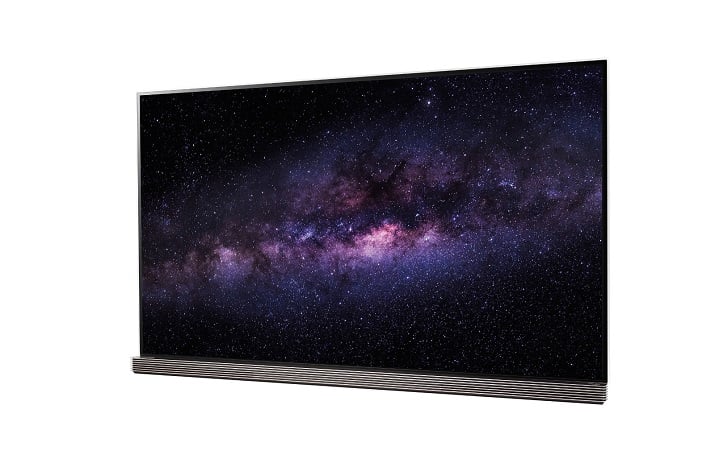 The Signature OLED TVs feature 4K resolution with high dynamic range as well as LG's Smart TV platform. Image source: LG ElectronicsWell, LG is following up on its first-ever Super Bowl commercial with an offer to consumers to pre-purchase its new LG Signature OLED TV by announcing pricing and model sizes. For a cool $7,999.99, LG is offering its 65-inch OLED TV model with initial shipments planned for late March.
Traditionally, flat panel display television sales increase prior to the big NFL event as consumer gear up for watching the game with family and friends with a new TV with all the latest bells and whistles. LG, on the other hand, is looking to capitalize on some of the attention it garnered during the game as well as drive awareness of its OLED program.
At this year's Consumer Electronics Show (CES), LG told consumers it planned to roll out OLED TVs in the first half of 2016, however, this new time frame represents an accelerated schedule most likely due to the company believing it can garner sales for the TVs based on its commercial.
The LG Signature OLED TV series feature a 4K ultra HD resolution and high dynamic range (HDR) capability as well as LG's webOS 3.0 Smart TV platform that includes expanded content options for streaming services, external devices and broadcast TV.
LG says it plans to introduce a full lineup of Signature OLED TVs in 2016 that will consist of four series with eight total models. The pricing and availability of these other models will be announced sometime this spring, the company says.