At this week's 2016 Consumer Electronics Show (CES), LG Display will showcase a number of its ultra-high definition (UHD) organic light emitting diode (OLED) products. But the most interesting is its futuristic concept displays that show just how far OLED panels can go including what it claims is the first 30R 18-inch rollable display.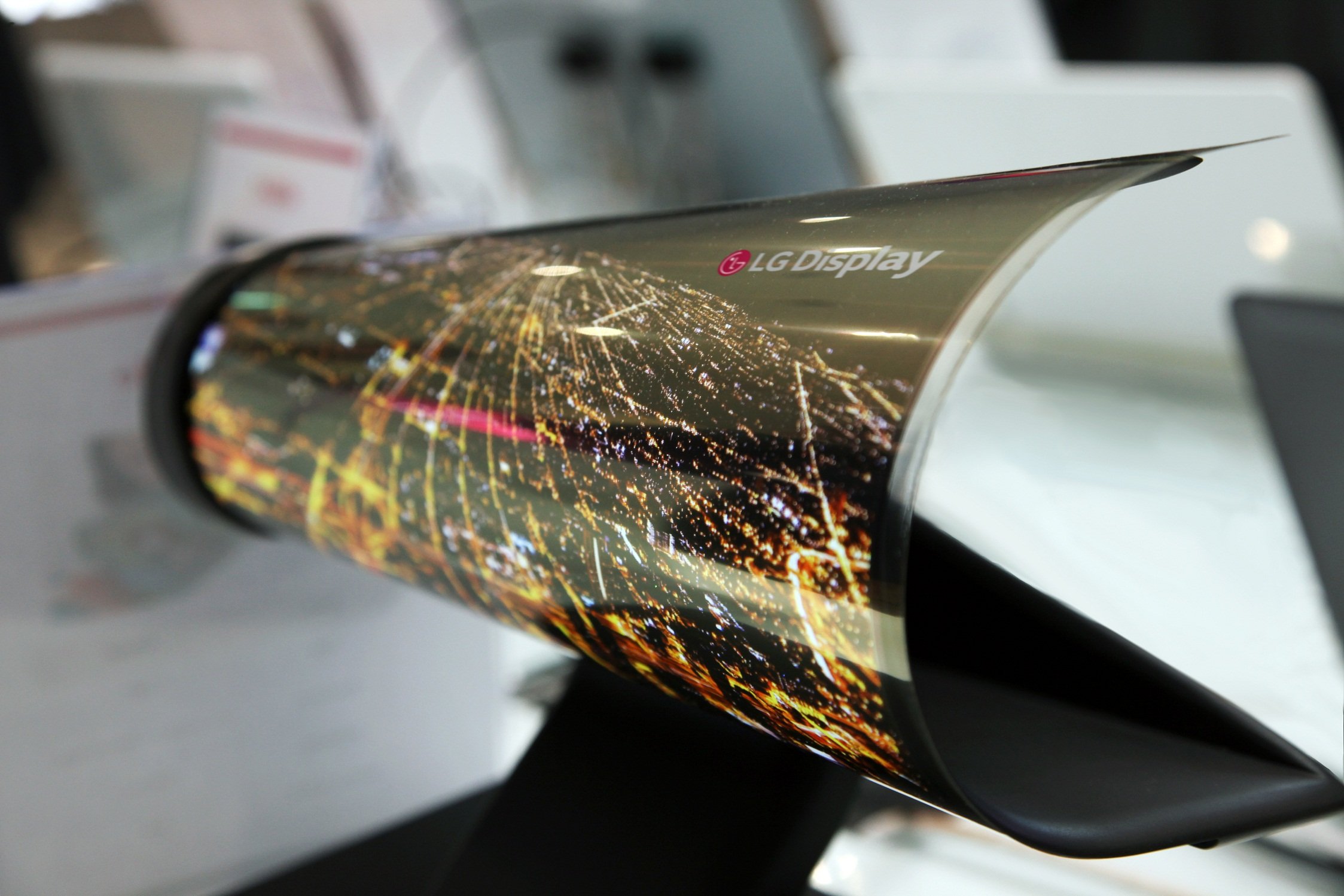 The LG 18-inch rollable display can be rolled like a newspaper. (Source: LG Display) The rollable display is flexible enough that it can be rolled up like a newspaper and is something that could be used for future reading materials or highly durable display products. LG is also introducing a 55-inch design concept OLED TV display that is paper-thin since the electric circuits are installed separately. Another concept LG will be demonstrating is a matching pair of 65-inch extreme-curve concave/convex OLED displays.
Other interesting displays include a 55-inch double-sides OLED display that allows video images to be shown on each side for use in digital signage platforms and a 139-inch vertical tiling OLED (VTO) display that is made of eight double-sided 65-inch OLED panels connected together to form a S-shape pattern. The VTO display can show different video images on each side as well.
LG Display will also be showing off its latest UHD OLED TV panels including a 65-inch and 77-inch television featuring high dynamic range (HDR).