General Electric has terminated the agreement that would have transferred its appliance business to Sweden-based household appliance giant Electrolux.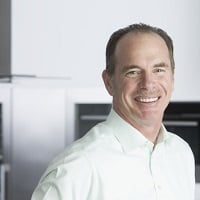 Keith McLoughlin, president and CEO of Electrolux. (Source: Electrolux)
The proposed acquisition was announced more than a year ago but in July the U.S. Department of Justice sued Electrolux and GE in order to stop the proposed appliance transfer. Instead of fighting the judgement in court, GE decided to end the transaction after the DOJ rejected the settlement proposals that were offered by the two companies.
Keith McLoughlin, president and CEO of Electrolux, says in a statement that despite the termination of the agreement, the company can still grow and develop its position as a global appliances manufacturer. Electrolux says it will continue to grow its operations through organic growth and through acquisitions.
Under the transaction agreement, Electrolux is required to pay to GE a termination fee of $175 million under certain circumstances and GE has requested pay-out of this amount, Electrolux says.