If you are old enough to remember an era 20 years ago when IBM bought Lotus and Compaq bought Digital Equipment Corporation (DEC), then Dell announcing plans to acquire the data storage and software company EMC for $67 billion might seem to you like it's the ghost of Christmas past. Back in the 1990s PC companies like Compaq acquired DEC to gain scale and move into higher-end computing. Compaq was subsequently gobbled up by HP (and HP is today breaking itself up to separate its various computer businesses). IBM has exited the PC market, too, leaving just a handful of companies (including, ironically, Microsoft, whose recent foray into the hardware business with its Surface Book laptop trying to convince Lenovo, Asus, Dell and others that it is still a friend and not a competitor).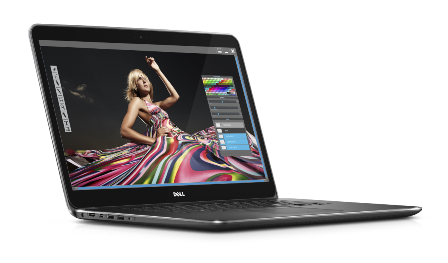 Image: Courtesy of Dell Inc.However, in previous acquisition cycles it was about revenue growth now it is more about buying technology. Dell says it wants EMC for its storage hardware so that their customers can buy servers and storage from a single vendor. The acquisition of EMC also would help Dell diversify away from the flat-lining (in terms of growth) personal computer market, and make it a player in the more lucrative market for managing and storing data for businesses.
And when I'm writing phrases like "managing and storing data for business" you should be thinking "the cloud, " because this is a market percolating along at a CAGR of more than 20%, according to many analysts.
EMC, based in Hopkinton, Mass., owns VMWare, which it acquired in 2003. VMWare is a leader in cloud infrastructure with 2014 revenues of $6 billion. Dell will take control of EMC's stake in VMWare. Interestingly, while all of the acquisition talk was swirling around parent EMC —VMW released its vRealize Suite at VMworld Europe in Barcelona and it received positive reviews. vRealize is a software product suite designed to enable IT professionals to create and manage hybrid clouds. (Note: if you are not in this game it is sufficient to know that there are public clouds, private clouds, or a hybrid cloud that combines multiple services together).
The sale of $67 billion is a great deal of money and Dell and its partner Silver Lake (Dell was taken private in a $25 billion buyout in October 2013 led by its founder Michael Dell and the private equity firm Silver Lake), will be seeking to raise more than $40 billion in financing. Dell will need to lower its debt burden after the merger so it likely will sell off assets to raise cash, which might include its own legacy PC business, or parts of the newly-acquired EMC business. One possible option would be for EMC to spin off VMWare, but since VMWare represents the biggest part of EMC's value that seems, well, counter-productive.
The Dell-EMC deal likely won't close until the first half of 2016, so there will be a bit of time to see just how the constrictor intends to swallow the possum it has captured.