Semiconductor Manufacturing International Corp. (SMIC) has announced that its 28 nanometer (nm) process technology has been successfully adopted into mainstream smartphones. This marks a significant step in the commercial usage of 28nm core chips and a new era of advanced mobile phone chip manufacturing in China.
That puts SMIC in a good position to appeal to the Chinese government's demand to increase domestic electronics content (Read: Why China Is Shopping for Silicon Valley Chip Companies). However, it also places a heavy burden on competing foundry United Microelectronics Corp. (UMC) to stave off SMIC as the third overall global foundry, according to IHS.
While SMIC is still several generations behind the likes of Taiwan Semiconductor Manufacturing Corp. (TSMC) and Globalfoundries that are both qualified for 20nm and 14nm production, the Chinese foundry is only slightly behind UMC, which has been in volume production of 28nm chips for six quarters.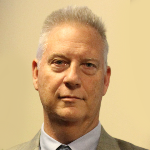 Len Jelinek, senior director of semiconductor manufacturing at IHS."The key question is can [SMIC] surpass UMC in terms of 28nm revenue?" asks Len Jelinek, senior director of semiconductor manufacturing at IHS. "I believe with the pressure being placed by the Chinese government that within a year or so, SMIC may be able to significantly increase their revenue on 28nm and possibly surpass UMC's revenue."
Jelinek says the SMIC process technology is a big deal since the company had to develop the technology independently, as Taiwan is not allowed to transfer technology to mainland China. While SMIC is the only foundry currently at this manufacturing process node, it may not be for long as Shanghai Huali Microelectronics Corp. is also working to develop and qualify 28nm technology.
SMIC's 28nm process technology is being used initially to manufacture Qualcomm's Snapdragon 410 processors for use in smartphones. While SMIC claims this is a pivotal step toward advancing mobile phone chip manufacturing in China, Qualcomm could elect to use the chips globally as well. However, Jelinek believes this might not be the case.
"Given the strong desire of the Chinese government to have domestic suppliers, I would think that Qualcomm would preferentially provide these chips to domestic suppliers," he says.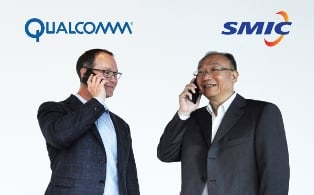 Qualcomm and SMIC have developed the first 28nm process in China. Source: SMIC Dr. Tzu-yin Chiu, CEO and executive director at SMIC, says in a statement that for the first time China's mainland manufacturers will be able to introduce mainstream smartphones that are the result of the close collaboration between a Chinese foundry and smartphone chip maker built domestically.
Chiu says SMIC will work on developing more advanced processing technologies in the future in order to meet the demand from the domestic mainland. In fact, Qualcomm and SMIC have already formed an agreement—along with research institute IMEC and wireless technology giant Huawei—to develop a 14nm process (Read: SMIC, Qualcomm, IMEC in 14nm Process Development Deal).
Questions or comments on this story? Contact engineering360editors@ihs.com
Related links:
IHS Semiconductor Manufacturing
News articles:
SMIC, Qualcomm, IMEC in 14nm Process Development Deal
Firms Collaborate to Bring IoT Platform to Chinese Chip Vendors
Why China Is Shopping for Silicon Valley Chip Companies
SMIC Names Ex-Chinese Bureaucrat Chairman