Fabless chip company Qualcomm Corp., European research institute IMEC and information and communications technology company Huawei are investing in a research and development (R&D) company to develop a 14nm logic process for Chinese foundry Semiconductor Manufacturing International Corp. (SMIC).
The collaboration will rank among China's most advanced integrated circuit R&D projects, and is one that is needed by SMIC as it remains a couple of generations behind the world's leading foundries. Intel and Samsung supply 16/14nm FinFET circuits, and TSMC is close to supplying 16nm. In contrast, SMIC has arrived at the 28nm node.
The three partners are forming SMIC Advanced Technology R&D (Shanghai) Corp. The venture is designed to cope with development costs associated with processes that stand at the leading edge of technology. SMIC is the majority investor. Other financial details were not disclosed, but IMEC's investment is "very, very small," says Luc Van den hove, CEO. He spoke at a press conference held at the IMEC Technology Forum in Brussels.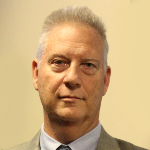 Len Jelinek, IHS Len Jelinek, senior director of semiconductor manufacturing at IHS, says the venture probably is not essential for Qualcomm, which already has TSMC, Samsung and Global foundries. Its motivation may be because SMIC is low cost. "They will drive the price down to get the business," Jelinek says.
Likewise, Huawei may not need the venture as the company can obtain product from TSMC. Government pressure may be a likely motivating factor, Jelinek says.
IMEC, meanwhile, is a European consortium competing with Semitech. Their business model is to "sell technology," Jelinek says. "If the technology comes to market and is highly used in China, then IMEC makes some money."
By contrast, clear advantages may exist for SMIC. First, the group shares the development cost for the technology, whose price tag could be steep. "Only TSMC can afford to go it alone," Jelinek says. Second, SMIC has been trying to qualify 28 nm for Qualcomm for at least nine months and may be looking for an alternative.
"Another way of looking at this is that the ability to migrate to more advanced nodes continues to be more difficult," Jelinek says. Without strong R&D and significant funding, he says it is "extremely difficult" to successfully develop advanced manufacturing technology platforms.
The initial focus of the R&D company will be to develop a 14nm process based on IMEC's expertise in semiconductor process technology and implemented at SMIC's production line. SMIC will receive all intellectual property rights on integrated circuit (IC) production technologies developed by the joint venture. The goal is to reach mass production of ICs based on the 16/14nm process in 2020, a target date set by China's National IC Industry Development Outline.
Such a risk-sharing business model has rarely been tried so close to volume manufacturing. SMIC hopes more customers will join the joint venture.
"By enabling fabless semiconductor companies to join the development process as shareholders, the product development cycle can be shortened and the advanced process node tape out time can be accelerated," says SMIC in a statement. In addition to China's IC manufacturing infrastructure, fabless chip companies, universities and research bodies are expected to work on the platform to enhance China's domestic IC manufacturing competency.
Derek Aberle, president of Qualcomm Inc., says in a statement that the collaboration will "help bring even more advanced processing technology and wafer manufacturing capacity to China, thereby helping China to build capability in FinFET technology."
Questions or comments on this story? Contact peter.clarke@ihs.com
Related links and articles:
IHS Technology Semiconductors and Components Page
News articles:
Qualcomm Invests $40M in Chinese Startups
Qualcomm's China Troubles Cloud $6.8 Billion Quarter
Globalfoundries, Intel Roll Out Support for 14nm Design
IMEC Builds Compound FinFETs on Silicon
China Sales Drive SMIC's Record Revenue