A consortium of investors led by Chinese venture capital company Summitview Capital recently entered into an agreement to acquire Integrated Silicon Solution Inc. (ISSI), a fabless vendor of specialized memory, for $640 million.
Though the board of directors of ISSI (Milpitas, California) has already given its approval, the deal is likely to trigger a review by the Committee of Foreign Investment in the U.S. (CIFUS), an inter-agency committee of the U.S. government that reviews the national security implications of foreign investments in U.S. companies. Because ISSI makes specialized memory chips that are sometimes used in military applications, there is some speculation that CIFUS may seek to block the acquisition by Chinese investors. (The deal also requires shareholder approval and it is not expected to close before the third quarter of 2015 at the earliest.)
The ISSI acquisition is not the only case of China looking to buy companies in the western hemisphere in general and in Silicon Valley in particular.
In August of 2014, Omnivision Technologies Inc. (Santa Clara, California), a top-three vendor of CMOS image sensors behind Sony and Samsung, received an offer from a consortium led by Hua Capital Management Ltd. (HCM) that valued the company at about $1.64 billion. The investment group includes Shanghai Pudong Science and Technology Investment Co. Ltd., a wholly state-owned limited liability company.
Omnivision's board of directors has not commented on the proposed deal except to say it is considering it. The company's stock has traded at close to $29—the offering price—since the offer was acknowledged. In a conference call held in late February to discuss the firm's financial results for the third fiscal quarter, CEO Shaw Hong, commented: "While the company's board of directors is reviewing and evaluating HCM's proposal, no decision has been made with respect to the proposed transaction." Shaw also said that Omnivision would provide no further updates on the offer except as required by law.
After seven months, it may seem like the Omnivision takeover is unlikely, but it indicates the direction that China and China's venture capital market is going in. Having risen to become the world's largest manufacturer of electronic equipment, it now wants to also become a source for the ICs that go into those systems. Moreover, making all that electronic equipment for the world has given China plenty of money that is looking for a home.
Beside's Summitview, the Chinese consortium interested in ISSI includes eTown MemTek Ltd., Hua Capital and Huaqing Jiye. They have offered $19.25 per ISSI share, which values the company at $639.5 million. Since the offer was approved on March 12, ISSA stock has traded at close to the offer price. Being smaller, the ISSI deal may have more chance of getting past U.S. authorities, but it has already drawn many attempts by law firms to look into class action law suits on the grounds that the deal does not value ISSI highly enough.
If the deal does progress, ISSI's operations in Taiwan will be restructured or most likely sold, to comply with Taiwanese law, the company said in a statement.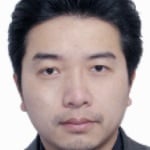 Kevin WangKevin Wang, director of director of semiconductor value chain and mobile devices research and director of China research at IHS Technology says the price to earnings ratio of a semiconductor company listed on a U.S. stock market is typically less than 20, while chip companies listed in China's stock markets have P/E ratios that will typically be higher than 40. "Chinese VCs want to buy Omnivision or ISSI and have them go public in China as a way to make easy money," says Wang.
Meanwhile, the Chinese central government is investing in the semiconductor industry and supporting Chinese semiconductor companies. For these reasons, it is much easier to raise money in China for acquisitions at this moment, says Wang .
It is also worth noting that in 2014 two Chinese companies, Jiangsu Changjiang Electronics Technology Co. Ltd. (Jiangyin, China) and Tianshui Huatian Technology Co. Ltd. (Tianshui, China), made an approach to acquire Singapore-based chip packaging company STATS ChipPAC. Huatian later terminated its offer.
So, cheaper money in China and a financial gradient that favors the acquisition of overseas companies and to be recast onto the Chinese stock market are driving Chinese VC interest in Silicon Valley firms. But, in the end, that may just be seen as one part of a business climate driving China towards dominance in electronics.
Questions or comments on this story? Contact: peter.clarke@globalspec.com
Related links and articles:
IHS Semiconductor Value Chain Research
News articles: