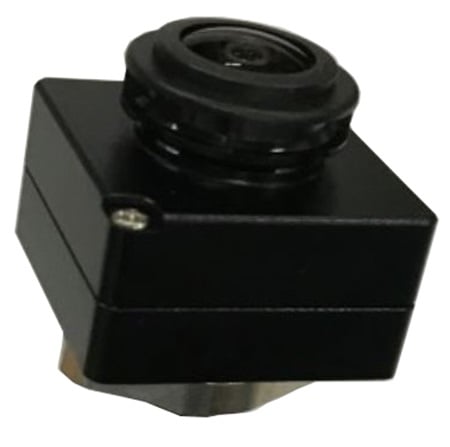 The automotive camera module. Source: OmniVisionOmniVision Technologies Inc. has introduced a high definition automotive camera module reference design created to assist engineers in designing automotive viewing cameras where small size, low power, low thermal output and image quality are needed.
The reference design was developed in collaboration with Leopard Imaging and features the Texas Instruments DS0OUB033-Q1 or DS9OUB935-Q1 serializer ship and TI TPS65000-Q1 power management integrated circuit as well as OmniVision's OX01B40 image sensor plus image signal processor system-on-package.
All four of the components in the reference design are AEC-Q100 Grade 2 qualified operating at negative 40 degrees to 105 degrees Celsius. The reference design can serve as a starter kit for Tier 1s and automotive OEMs that want to create their own camera modules.
OmniVision said this is the first automotive module to incorporate all components on a single PCB as existing modules stack at least two PCBs for the image sensor and ISP, respectively, and a third for power ICs.
The module combines 1392 x 976 resolution color CMOS image sensor and ISP, supporting streaming video of up to 60 fps while consuming less than 400 mW of power. The module is based on OmniVision's 2.8-micron Deep Well pixel technology for low-light sensitivity and 120 dB HDR performance.