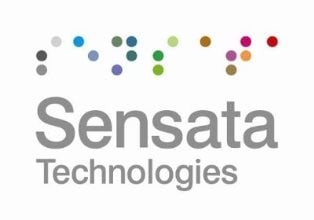 Sensata Technologies Holding has announced that it is acquiring the sensing portfolio of Custom Sensors & Technologies, Inc. ("CST") for a total of $1.0 billion.
The acquisition includes sales, engineering and manufacturing sites for the Kavlico, BEI, Crydom and Newall product lines and brands in the U.S., the U.K., Germany, France, China and Mexico. CST employs approximately 2,500 people, including 250 engineers and revenues are estimated at $320 million during the past 12 months. The transaction is subject to regulatory approvals and is expected to close in the fourth quarter of 2015 or early 2016.
Kavlico provides of mission-critical linear and rotary position sensors for aerospace OEMs and Tier One suppliers and pressure sensors to the general industrial and Heavy Vehicle & Off-road (HVOR) markets.
BEI offers harsh environment position sensors, optical and magnetic encoders and motion control sensors to the industrial, aerospace, agricultural and medical device markets.
Crydom manufactures solid-state relays for power control applications in industrial markets.
Newall's products include encoders and digital readouts to machinery and machine tool markets.
The purchase benefits Sensata by expanding its capabilities outside of the automotive segment and building scale in pressure sensing products.
"On a stand-alone basis, this is a profitable and highly cash generative business with EBITDA margins of approximately 26% and Sensata brings significant, value-creating synergies," says Paul Vasington, Sensata Technologies chief financial officer. "Including interest and integration expenses, we expect this acquisition to be breakeven to adjusted net income in the first full year and to be $0.23 to $0.26 accretive to adjusted net income per diluted share in the third year."
Questions or comments on this story? Contact engineering360editors@ihs.com
Related Links: