Intel Corp., the world's largest chip company, is in talks with programmable logic vendor Altera Corp. over a possible acquisition, according to a Wall Street Journal report published March 27 that cites unnamed sources.
Altera (San Jose, Calif.) had a market capitalization of $10.4 billion prior to the story's appearance but this shot up to more than $13 billion afterwards. This would likely make it Intel's largest acquisition by far, topping the $7.7 billion Intel paid to acquire security software company McAfee Inc. in August 2010.
The Altera deal—if it can be pulled off—would help Intel in numerous markets, including the server computer market, where more flexible FPGA and processor combinations are being tried (see Intel to Package FPGA with Xeon Processor), and help Intel break out of the soft personal computer space that has dogged Intel's financial results for several years.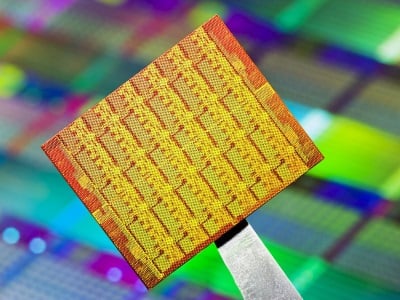 On March 12, Intel slashed its outlook for first quarter 2015 revenue by nearly a billion dollars due to weaker than expected demand for desktop computers and lower than expected inventory levels across the PC supply chain. Intel now expects first quarter sales of between $12.5 billion and $13.1 billion, down from a previous estimate of $13.2 billion to $14.2 billion.
Altera is not exposed to the PC market and sells its products into the communications, networking and automotive sectors and would help Intel diversify.
Cosy Consolidation
Intel already has a close relationship with Altera, serving as its foundry to give Altera access to its 14nm FinFET manufacturing process. A deal between the Silicon Valley stalwarts would come amidst a wave of consolidation in the semiconductor industry that has seen NXP move to buy Freescale for about $11 billion and Infineon buying International Rectifier for $3 billion, in addition to other deals in recent months.
Intel had just under $50 billion in sales in 2014 with about 80 percent of that revenue from microprocessors, according to Tom Hackenberg, principal analyst for embedded processing at IHS Technology. Altera had about $2 billion in sales in 2014 and is the the second-largest supplier—behind Xilinx Inc.—of programmable logic devices (PLD) and system-on-chip (SoC) field programmable gate arrays (FPGAs).
"Telecommunications infrastructure is perhaps one of the largest synergetic markets for Intel and Altera," Hackenberg says. "Intel is already the leading supplier of high-performance wired and wireless telecommunications infrastructure processor solutions, and with an increasing market for Internet-of-Things (IoT) connected devices, these markets provide opportunity for the right solutions. Altera's position as a strong supplier of broadband, networking and telecommunications solutions was likely a crucial consideration for Intel, when the company decided to enter into talks with Altera."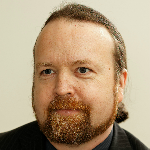 Tom Hackenburg
It is notable that Intel would be buying a company that already sells SoC FPGAs with embedded ARM Cortex A processors. The ARM architecture is the largest competitor to Intel's home-grown x86 architecture. It is unknown whether Intel would continue using the ARM architecture if it acquired Altera or migrate towards architecture agnosticism.
Hackenberg says that, on the whole, Intel's x86 microprocessors and applications processors would be complementary to Altera's broad base of programmable logic.
Meanwhile, the combination of high-performance MPUs (whether ARM or x86) and configurable logic could help Intel win in other areas such as industrial, military, aerospace, manufacturing and process control, security, surveillance, broadcast and more generally in IoT.
Industrial Might
In the industrial sector, an Intel-Altera merger would create a player with 5 percent market share with about $2 billion in annual sales, ranked second behind Texas Instruments, according to Robbie Galoso, principal analyst for industrial semiconductors at IHS. Intel was ranked fourth and Altera 29th in 2014.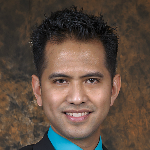 Robbie Galoso"The merger would achieve impressive industrial-electronics market share gains, especially in the following categories: manufacturing and process automation, ranked second globally; military and civil aerospace, also ranked second; and test and measurement, ranked fourth," Galoso says. He adds that the merger would be complementary in that each company sells different types of chips. And, of course, the integration of the companies would be easier because Intel manufactures both its own chips and some of Altera's.
The question remains as to what price Intel must pay to persuade Altera shareholders to let go. Spending $13 billion to gain $2 billion in additional annual sales seems expensive and would take a considerable portion of Intel's $19 billion in cash and short-term investments.
Questions or comments on this story? Contact: peter.clarke@globalspec.com
Related links and articles:
IHS Industrial Semiconductors Research
News articles: