Texas Instruments has expanded its near-infrared (NIR) portfolio with a programmable microelectromechanical systems (MEMS) chipset targeted at ultramobile industrial applications.
Rolled out at Pittcon 2015, the digital light processing (DLP) chipset consists of a digital micromirror device, integrated power management and digital controller. TI said the chipset is designed to work in a variety of handheld NIR sensing applications, including spectrometers and chemical analyzers for use in the farming, food and drink, petrochemical, and health and skin care industries.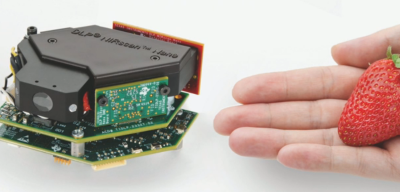 TI's DLP chips can be used to build systems that can analyze objects from short distances.The chipset can be paired with a Bluetooth module in order to prototype portable analyzers to accelerate the development of ultramobile spectrometers, TI said.
"The idea of applying optical MEMS technology to develop an affordable, smaller portable spectrometer is not new," said Jérémie Bouchaud, senior director of MEMS & Sensors at IHS Technology. "What is new with TI is that instead of using a MEMS scanner, or a MEMS piston mirror or even MEMS micro shutter, they are re-purposing the DLP mirror array [which is normally used for projection display]."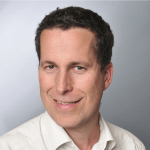 Jeremie BouchaudBouchaud said there have been multiple attempts from R&D centers to do something similar to what TI is doing with its DLP chipset, including Fraunhofer IPMS in Germany, Polychromix with a MEMS micro shutter and VTT in Finland and its Spectral Engines startup. SiWare also recently announced it was moving in this same direction with its MEMS offerings. "I expect the value proposition will be the same as with these other players: smaller and cheaper," Bouchaud said.
TI's chipset is slated for availability in April with a Bluetooth low energy-enabled DLP NIRscan Nano evaluation module available in the spring of this year.
Questions or comments on this story? Contact peter.brown@globalspec.com
Related links:
News articles: