Silicon Catalyst LLC, a semiconductor startup incubator co-founded by Mike Noonen, former executive vice president of sales and marketing at Globalfoundries Inc., has announced it has support from EDA firm Synopsys, from pure-play foundry TSMC, and from test and measurement equipment company Keysight.
Silicon Catalyst is in talks to add other companies to its support list, from design enablement, through fabless chip companies and up to system companies. Although the operation is expected to start work in Silicon Valley early in 2015 it has given itself a global remit and expects to incubate startups from around the world under its support and mentoring program.
The kind of startups it is looking for are those that are bringing hardware or platform (hardware and software) solutions in the areas of IoT, biotech, energy, wearables, transportation and mobile. Silicon Catalyst claims to be the first incubator for semiconductor companies, an area that has fallen out of favor – some would say out of fashion – with venture capital companies over the last decade.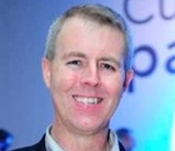 Mike Noonen, co-founder of Silicon Catalyst and board member at Ambiq, Adapteva and Kilopass.
Venture capital has mostly abandoned early-stage semiconductor investing, preferring the lower cost investment and shorter time to market in applications software and social-media style services. However, there are some signs of returning interest in semiconductors, although usually away from leading-edge digital development which is the most expensive area.
Many aspects of semiconductor development, such as analog and mixed-signal ICs and sensors, do not require leading-edge technologies and enormous R&D budgets to create innovation and valuable products. And by joining the Silicon Catalyst incubator costs can be further reduced.
As an incubator organization Silicon Catalyst is primarily not focused on funding but instead on building up a coalition of companies that can help startups in other ways; such as access to facilities, to services and to mentors.
However, Silicon Catalyst does expect to see renewed interest from angel, strategic and venture investors as a result of its efforts with startups. Silicon Catalyst also intends to provide a service back to the coalition by selecting a limited number of startups each year, which will effectively signal to the coalition partners that these companies are worth investing with time and effort.
One key aspects of the Silicon Catalyst business model is providing entrepreneurs with access to mentors who believe it is in the interest of the entire industry to support startups.
"The launch of this startup incubator parallels TSMC's emphasis on a Grand Alliance of collaborating companies in the semiconductor industry to increase innovation," said Rick Cassidy, president of TSMC North America, in a statement issued by Silicon Catalyst.
"Since the very beginning of Silicon Valley, entrepreneurs such as Bill Hewlett and Dave Packard have started small companies with large dreams," said Todd Cutler, general manager of Keysight EEsof EDA, in the same statement.
Strategic investment by leading systems and semiconductor companies has largely come to replace venture capital investment in the hardware technology sector over recent years.
Related links and articles:
IHS semiconductor value chain research
News articles:
Technology Incubator 2.0 Seeks to Rebuild U.S. Chip Ecosystem
MediaTek, SMIC Help Form $1.7 Billion Chinese Equity Fund
Russia Attracts Tech Despite Sanctions