Microchip Technology Inc. rolled out an instrumentation amplifier featuring zero-drift for high accuracy across both time and temperature.
The amp, dubbed MCP6N16, is a self-correcting architecture that Microchip claims maximizes DC performance by enabling low offset, low-offset drift and common-mode and power-supply rejection. The amp also eliminates the adverse effects of 1/f noise.
Microchip said the amp is targeted at sensor interfaces, signal conditioning and stationary and portable instrumentation in the medical, consumer and industrial markets.
Bryan J. Liddiard, marketing vice president of Microchip's Analog and Interface Products Division, said in a statement the amp's combination of low power, low operating voltage and high precision "provides a distinct competitive advantage for our customers, across a wide variety of applications."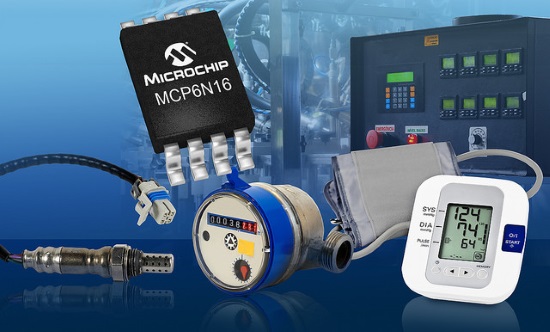 The MCP6N16 allows for low power consumption while providing 500 kHz bandwidth and features a hardware-enabled pin for additional power savings. The amp features a 1.8V operation that allows two dry-cell, 1.5V batteries to be drained beyond typical use as well as uses a rail-to-rail input and output operation for full-range use, even in low-supply conditions.
The MCP6N16 is available now for samples and volume production in a 8-pin MSOP and 3 by 3mm DFN package priced at $1.52 each in 5,000-unit quantities.
Related links: