Infineon Technologies AG is looking to invest in companies that operate in areas related to its core businesses and has appointed Christopher Cobbold as director of its strategic investment portfolio.
Infineon (Munich, Germany) is focused on the supply of chips for the automotive, power and industrial sectors and recently announced it reducing capital spending intensity by setting a long-term target of 13 percent for capital expenditure as a percentage of sales compared with the previous target of 15 percent.
Cobbold spent six years at TVM Capital where he led equity and debt investments into emerging European technology companies. He joined Infineon in February 2014 from Intel's mobile and communications group where he was director of strategy and business development. The communications group at Intel was itself initiated by Intel's purchase of the wireless business unit of Infineon.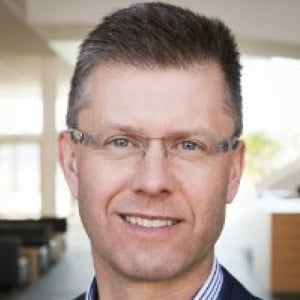 Infineon's Cobbold looking to invest
Cobbold told Electronics 360 that Infineon was looking to invest in companies with technology of interest to Infineon and in companies in markets that would help drive the use of Infineon technology and products. Cobbold acknowledged that there is an investment fund but declined to quantify its size.
Related links and articles:
News articles:
Infineon's Ploss Rejects Europe's Chip Manufacturing Plan
Infineon Cuts Capex-to-Sales Ratio