Fabless chip company Wolfson Microelectronics plc (Edinburgh, Scotland) is adding zoomable audio recording to its audio hub ICs. To achieve this Wolfson has joined forces with Audyssey Laboratories Inc. (Los Angeles, Calif.), the developer of the AudioFrame recording technology.
AudioFrame adjusts the recorded audio signal dynamically to match the video zoom, filtering out superfluous, unrelated sounds and noise that are not within the video frame. However, unlike conventional beamforming methods that require four to eight microphones AudioFrame only requires two microphones. It also requires less processing and energy consumption that a multi-microphone beam-steered approach, Audyssey claims.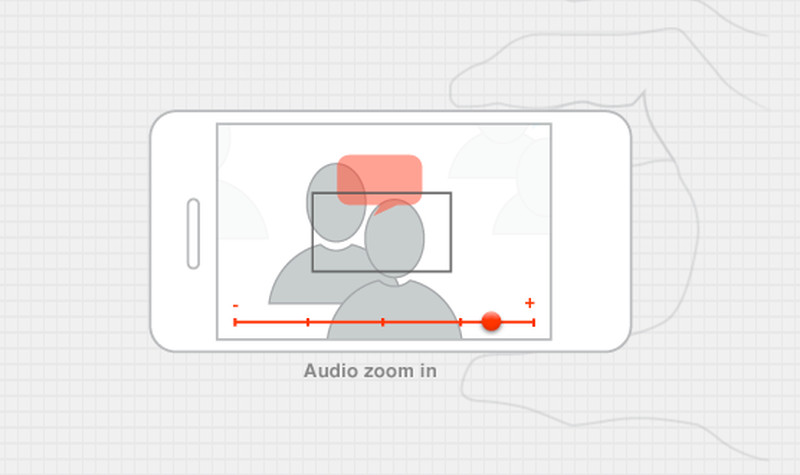 The AudioFrame takes advantage of the two-microphone configuration now common on mobile devices and, based on the correlation of the audio signals in the microphones, enhances the signal from the front and decreases the uncorrelated signals from the side to make the subject in the center of the frame sound closer.
Audyssey announced that the technology was available for licensing in September 2013 by mobile device manufacturers under the name AudioZoom.
No reason was given for the name change but Wolfson is believed to be the first company to bring the technology to market with its low-power Audio Hub product portfolio, including the WM8280.
A spokesperson for Audyssey said: "AudioZoom is now named AudioFrame. No changes were made to the technology itself. Audyssey simply felt that AudioFrame more accurately described what the technology enables." The spokesperson declined to go into details about the Wolfson license or whether Wolfson will pay a per-chip royalty to Audyssey on the audio hub ICs it sells or has covered the licensing with a one-time payment. It also remains unclear whether mobile device makers will also have to pay to license the technology or whether the Wolfson audio hub ICs will provide them with an implicit license.
"Today's mobile devices have reached near-professional levels by capturing in high resolution and providing advanced camera effects, but the audio recording quality has not been addressed," said Chris Kyriakakis, founder and CTO of Audyssey, in a statement issued by Wolfson. "We're delighted that Wolfson Microelectronics decided to implement our technology in its portfolio of Audio Hub products."
Related links and articles:
News articles:
Teardown: Cost of US-Made Moto X Compares Favorably to Asian-Made Smartphones
Startup Offers Compact Speech Recognition Core