Industrial wireless company ConnectBlue AB (Malmo, Sweden) has released a miniature multiradio module to support industrial, medical and Internet of Things (IoT) applications.
The OWL355 supports Bluetooth and Bluetooth low-energy specifications as well as Wi-Fi with dual-band support for 2.4-GHz and 5-GHz radio bands.
The unit measures 22.3mm x 14.8mm x 2.88mm and has a U.FL connector for antenna attachment. Also, no trimming and tuning is needed during the customer end-product manufacturing, since the OWL355 has pre-calibrated radio parameters and MAC address stored on board in EEPROM.
The Multiradio Module OWL355 enables robust wireless connectivity for embedded systems across Classic Bluetooth v2.1+EDR, Bluetooth low-energy v4.0 and Wireless LAN (WLAN) 802.11 a, b, g, n. The OWL355 has full dual-band support for the 2.4-GHz band and the 5-GHz U-NII bands (U-NII band 1, 2, 2e, 3).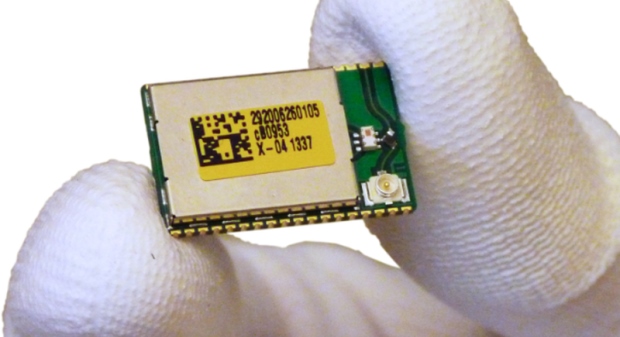 Other popular features for demanding industrial and medical wireless applications include solder castellations for visual inspection, an operating temperature range of -40 to +85°C, WLAN SDIO or SPI host interface and Bluetooth UART host interface.
Provision of an open-source Linux host driver minimizes the work needed to implement wireless technology in a device, as the OWL355 provides hardware, modular radio type approval, EMC certification, Bluetooth qualification and a wide range of certified antennas.
"The Multiradio Module OWL355 follows our new smaller footprint standard particularly aimed at smaller sensor products prevalent in Internet of Things scenarios," said Rolf Nilsson, founder and CEO of ConnectBlue, in a statement.
Related links: