MediaTek Inc. has launched the MT6592, which it describes as a "true" octa-core, and revealed that the processor, aimed at mobile phone applications, includes eight Cortex-A7 "little" cores that work alongside a Mali graphics processor.
The architecture contrasts to that of the Exynos 5 application processor from Samsung Electronics Co. Ltd., which uses four Cortex-A15 cores and four Cortex-A7 cores licensed from ARM Holdings plc in a so-called "big-little" architecture.
MediaTek has been campaigning on the topic of "true-octa" for several months, arguing that rivals' so-called Octa chips allow a maximum of only four cores to operate at the same time.
Cortex-A15 cores provide two to three times the raw performance of Cortex-A7 cores at the same clock frequency, but at about five times the die area and power consumption. Therefore, four Cortex-A15s will likely provide more raw performance than eight Cortex-A7s, but they will do so at greater die cost and energy consumption.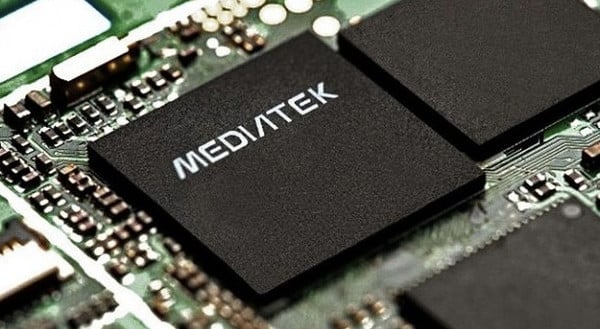 That said, the MT6592 is made using the 28-nm HPM manufacturing process from Taiwan Semiconductor Manufacturing Co. Ltd., and each of the Cortex-A7 cores can operate at clock frequencies of up to 2 GHz. A MediaTek-developed scheduling algorithm monitors temperature and power consumption to guide the waking up and putting to sleep of cores.
The MT6592 features a multimedia subsystem with a quad-core graphics engine, an advanced video playback system supporting Ultra-HD 4Kx2K H.264 video, playback and support for new video codecs such as H.265 and VP9, a 16-megapixel camera and a full HD display. The MT6592 SoC also includes a multi-mode cellular modem, a modem for dual-band 802.11n Wi-Fi, Miracast screen-sharing, Bluetooth, GPS connectivity and an FM tuner.
MediaTek's other major claim for the MT6592 is that it has been designed using principles of heterogeneous multi-processing (HMP) that cover building blocks inside and outside the SoC. These HMP blocks include CPU, GPU and DSP cores as well as multiple connectivity engines, camera engines, navigation and sensor cores.
"MediaTek has taken a pioneering position with the MT6592 by being the first to use the power-efficient ARM Cortex-A7 processor in an octa-core configuration with the ARM Mali GPU," said Noel Hurley, vice president of strategy and marketing for the processor division at ARM, in a statement issued by MediaTek.
The MT6592 is expected to be in devices running the Android Jelly Bean operating system by the end of 2013 and in Android Kit-Kat equipment early in 2014.
MediaTek also said Wednesday (Nov. 20) that it licensed Memoir Systems Inc.'s Renaissance multiport memory IP. The company believes the IP will provide design flexibility and strong memory performance with multiport functionality.
Related links: