TWK supplies the sensors that are required to ensure functional safety — in particular for automated transport systems. These include certified sensors for position, speed, inclination and acceleration, as well as draw wire linear transducers and accessories. The safety specialist is also a supplier of individual electronic and mechanical solutions.

Automated guided vehicles and automated mobile robots require several measurements to operate safely. Without them, they and the entire fleet would be unable to navigate in space and move to target locations. These are speed (wheel speed) and steering angle (wheel position). Also, the lift of forks or booms must be known. These variables, in turn, influence the inclination of the truck and, where applicable, the vibrations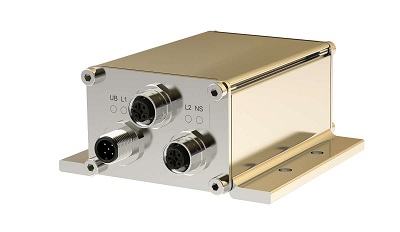 Source: TWK that occur especially when driving with a load. TWK offers compact, precise and reliable sensors for all types of applications.

Where space is limited, wheel position and speed encoders can be supplied in a 38 mm diameter miniature version. Special adaptations are also available. For example, the CANopen Safety singleturn encoder is available with a length of only 30 mm. Resolutions up to 16 bit and speeds up to 15,000 rpm are quickly and safely transmitted to the controller via the safety interface.

Draw-wire sensors with an attached encoder are available for measuring fork or arm lift. They convert the linear stroke into a rotary motion. Depending on the model, they can detect lengths of up to 30 m.
 
The SIL2/PLd certified inclinometers are equipped with a gyroscope. They provide the raw values from six axes of the redundant MEMS sensors in addition to the dynamically corrected tilt angle. The raw signals, especially those from the accelerometers, can be used simultaneously for monitoring the vehicle's condition (oscillations and vibrations) or for controlling the vehicle. Filters and FFT analysis are provided for easy user evaluation of the available data. All products are from one source and ensure safe driving at all times.