Electronics and Semiconductors
TechInsights Teardown: Hyundai Ioniq 5 head unit
17 February 2023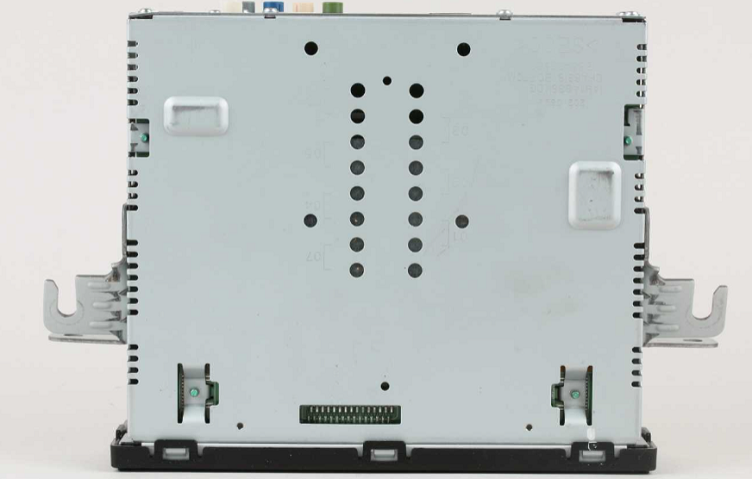 The head unit of the Hyundai Ioniq 5 is a navigation system for the Korean automotive OEM and is used to help vehicles find locations.
The system is integrated into Hyundai vehicles with a touchscreen display that can be used to input addresses or touch icons that automatically finds the address of establishments. The system also allows for calling establishments if a Bluetooth connection is located.
The navigation system consists of a main processor from Intel and multichip memory systems from Micron Technology. An LTE system gives the real-time navigation aspect and updating to alert drivers to accidents and closures in the road.
The following is a partial deep dive into the navigation system from TechInsights.
Summary
4 GB LPDDR4 SDRAM
Intel 1.8 GHz dual-core Atom application processor
Internal 128 GB
Release date: January 2021
Target market: Automotive
Price: $420.00
Availability: Global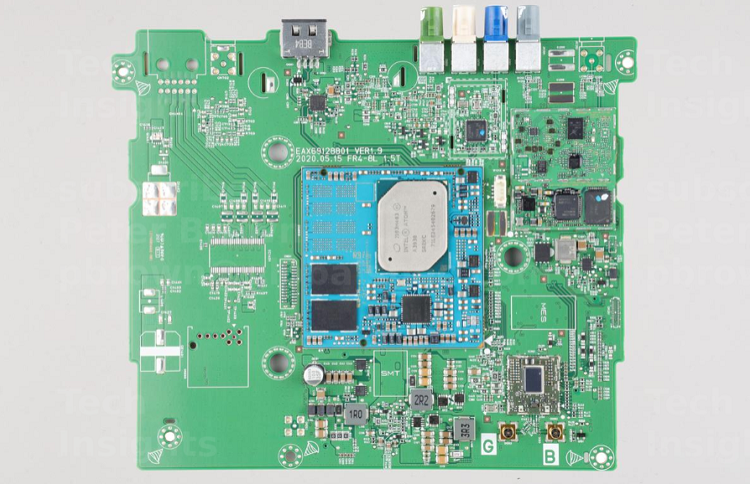 The main board of the Hyundai navigation system includes electronic components needed to run the automotive unit inside vehicles. Source: TechInsights
Main board
The main board of the Hyundai Ioniq 5 head unit includes the Infineon secure microcontroller, Analog Devices' 3.5 A step-down converter and Monolithic Power systems' 3-amp step-down converter.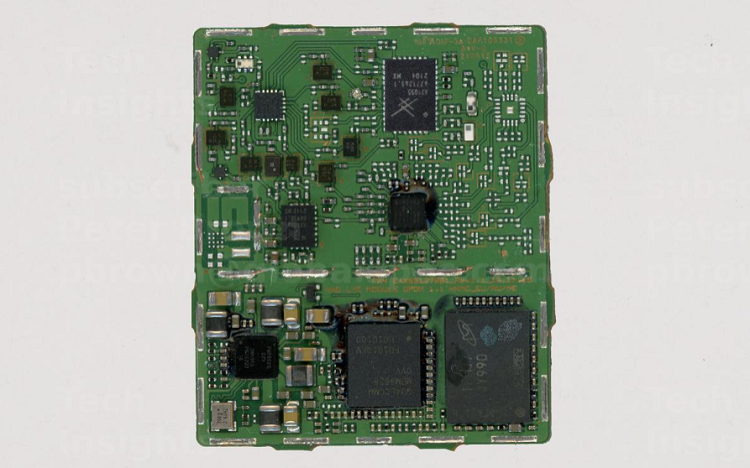 The LTE board contains the electronic components needed for communication updates and real-time maps. Source: TechInsights
LTE board
The LTE board allows for the navigation system to communicate with networks to update maps and telematics information. The electronic components found on this board include:
Multimode, multiband power amplifier, antenna switch and high-band power amplifier module from Skyworks
Qualcomm's multimode baseband processor and power management IC
512 MB SLC NAND flash and 256 MB mobile LPDDR2 SDRAM from Micron Technology
(Learn more about power management ICs on Globalspec.com)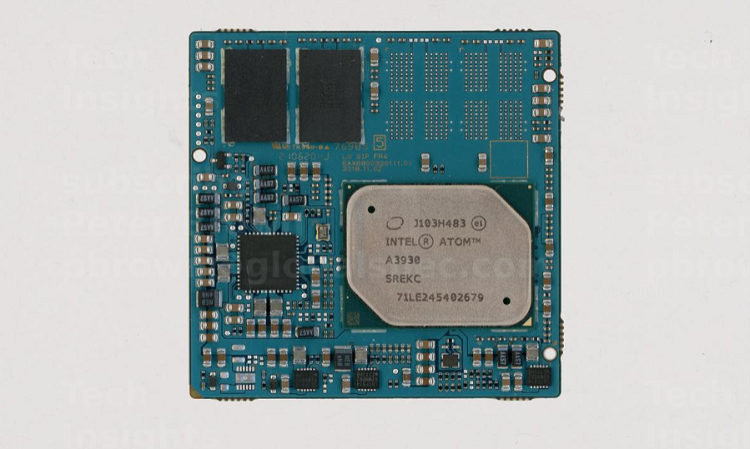 The CPU board of the Hyundai Ioniq 5 navigation system features the Intel 1.8 GHz dual-core Atom applications processor and other components needed to operate the unit. Source: TechInsights
CPU Board
The CPU board is the heart of the navigation system, which includes the following electronic components:
Intel's 1.8 GHz dual-core Atom applications processor
Renesas' distributed power unit and programmable multi-channel PMIC
Samsung's Multichip memory 2 GB mobile LPDDR4 SDRAM
(Learn more about microprocessors on Globalspec.com)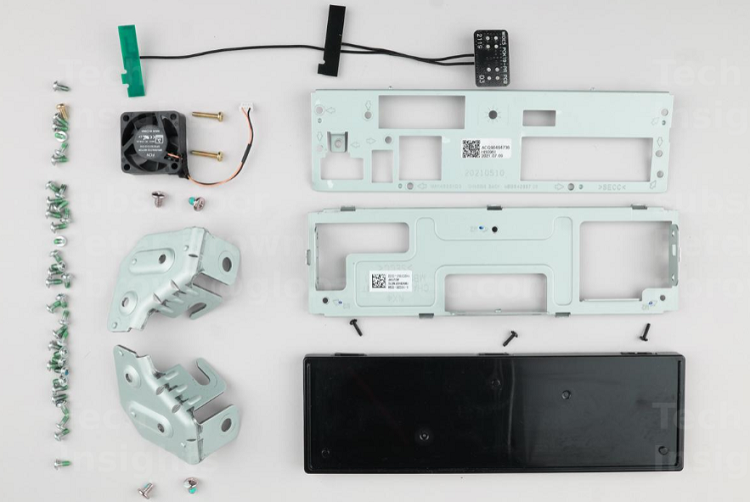 The main components found inside the Hyundai Ioniq 5 head unit. Source: TechInsights
Manufacturing cost breakdown
$111.68 — Other substrates
$45.63 — Integrated circuits
$33.11 — Modules, discretes and connectors
$23.40 — Non-electric parts
$10.14 — Substrates
$9.87 — Component insertion
$9.58 — Final assembly and test
$4.50 — Card test

Find Free Electronics Datasheets