CES has become as much an auto show as it is a gadget and gear show. There is simply so much happening in the automotive space it is hard to keep up.
This includes the amazing concept vehicles that were introduced at CES 2023 last week. But the technology coming to cars soon may drastically change everything and truly usher in vehicles as a third space.
Here are some of the best automotive innovations that were released at CES 2023 to make the vehicles safer, increase entertainment offerings and enhance driving.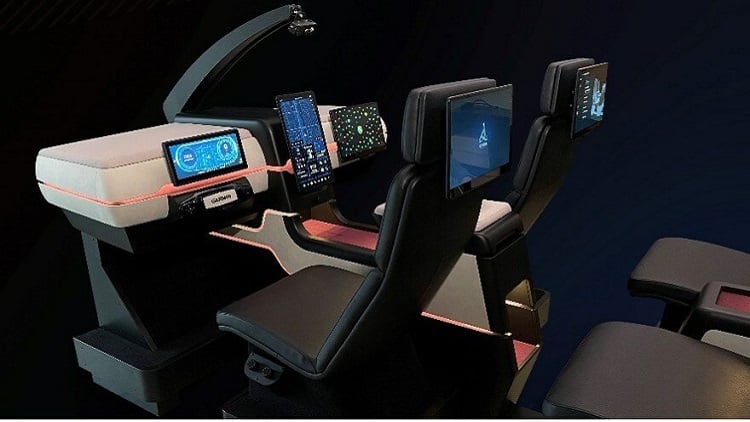 Garmin's Unified Cabin includes safety, sensing, gaming, infotainment, navigation and more for future vehicles. Source: Garmin
1) Garmin's Unified Cabin experience
Garmin's concept includes four infotainment touchscreens, an instrument cluster, a cabin monitoring system, wireless headphones, wireless gaming controllers, smartphones and more.
The system is powered by Garmin's multi-domain computing module running on the Android automotive operating system. Garmin gathered numerous automotive OEMs to participate in the Unified Cabin including:
Xperi's DTS AutoSense platform using machine learning and a single camera for safety and in-cabin sensing.
Xperi's DTS AutoStage for audio streaming that can switch between over-the-air radio signal to IP stream when out of range.
Mapbox for navigation, search and virtualization.
Atari for embedded gaming.
Blackberry QNX Hypervisor for safeguards against malware and cybersecurity breaches.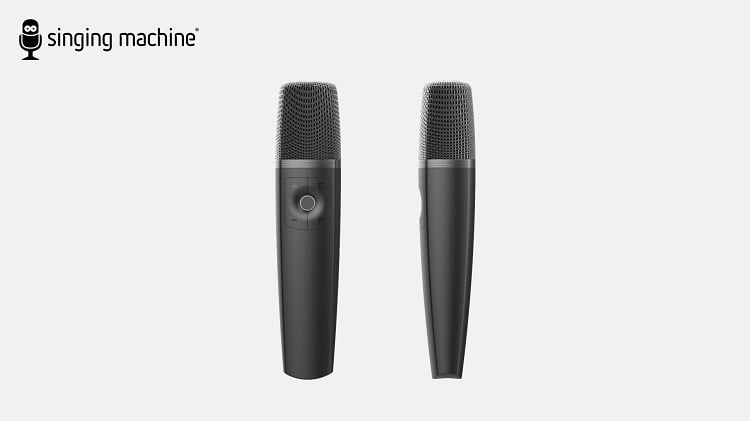 Users can queue more than 100 songs in the in-car karaoke system from a choice of 1,000 songs. Source: The Singing Machine Company
2) In-car karaoke
If its cringe to sing at the top of your lungs at a karaoke bar, wait until you do it inside the car.
The Singing Machine Company introduced at CES 2023 a fully integrated hardware and software karaoke solution for the automotive market.
The in-car system includes a karaoke microphone that can fully integrate with cars and Stingray's karaoke automotive app to allow for vocal enhancements through the microphone such as pitch correction, vocal effects and anti-howling. The system allows for a 100,000 song catalog and can queue up to 100 songs on their connected mobile device when a car is in motion.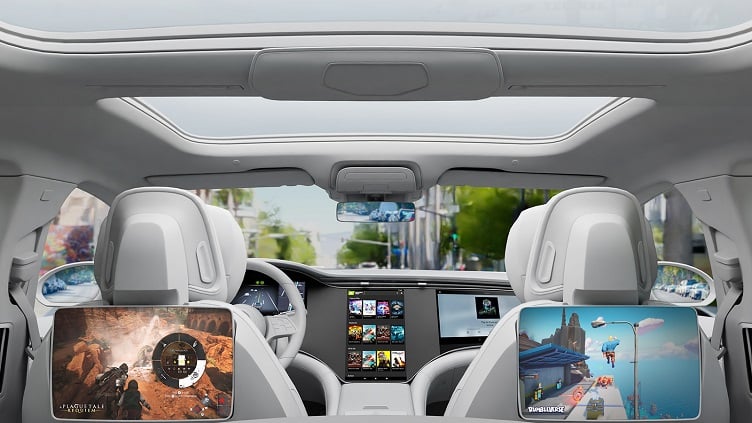 More than 1,000 titles can be streamed to vehicles through GeForce Now. Source: Nvidia
3) Nvidia's cloud gaming
At CES 2023, Nvidia unveiled GeForce Now, a cloud gaming service coming to cars — specifically Hyundai Motors, BYD and Polestar in new agreements — allowing users to stream AAA games inside a vehicle.
GeForce Now can stream real-time AR games that would normally be found on desktops, laptops, mobile devices or gaming consoles but not inside vehicles. The technology uses low-latency streaming technology that allows for more than 1,000 titles to be played in the back seat if screens are available.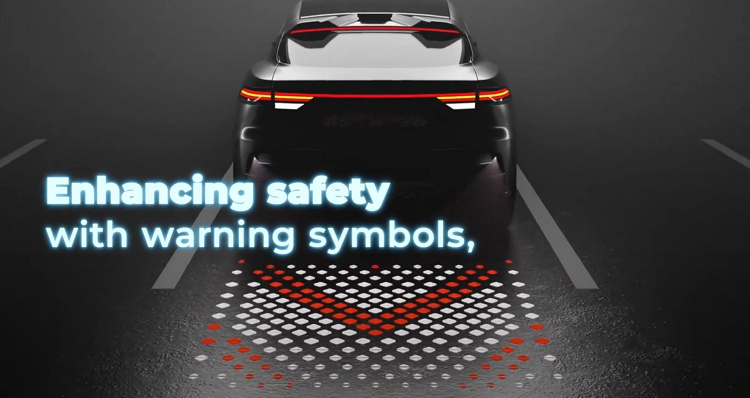 Light forms patterns to either give navigation and warning signs to drivers or illuminate the ground for all passengers. Source: Plastic Omnium
4) Plastic Omnium's dynamic light projection
Plastic Omnium introduced at CES 2023 microlens array (MLA) that can project four different graphics from a single unit. It is billed as the first MLA-based projection module that can be installed all around vehicles or partial or full surround projections.
The dynamic light projection technology allows for shapes and patterns to be displayed outside the vehicle and onto the ground. This could be used for giving further illumination for passengers as they exit or could be as sophisticated as providing warning symbols and navigation in front of the driver.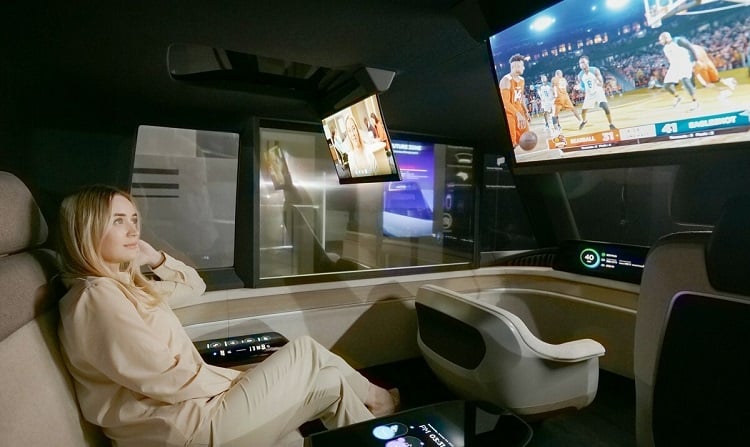 Two OLED displays were featured in LG's concept including a slidable one that is hidden in the roof and a 55-inch transparent OLED for larger viewing. Source: LG Display
5) LG Display's slidable and transparent OLEDs
At CES 2023, LG Display showcased its new innovations in automotive displays including what it bills as the first 18-inch slidable OLED panel as well as a transparent OLED panel.
Both panels were included in an autonomous vehicle concept car. The OLED displays are hidden in the ceiling and extend downwards when watching movies or streaming content.
The 55-inch transparent OLED allows users to watch various content and get information on the screen at the same time.