Concept vehicles are a staple of CES 2022 and while this year's show suffered from a lack of attendees due to COVID-19, the concept vehicles and latest self-driving cars still made grand appearances.
While most of these vehicles are years off or not developed to be pursued commercially, it is more of an idea of where the technology is headed and what might be possible if not today, then in the future.
Cadillac's Innerspace
Cadillac brought several new concepts to the show this year including its Innerspace design that involves an autonomous vehicle with AI-driven biometric input and interacts, large, immersive and panoramic displays, augmented reality, entertainment and recovery themes and more.
In this concept, the battery modules are spread about the vehicle, allowing for an optimized cabin for more space, a low floor and sports-car like seating position. The autonomous concept vehicle can fit up to six passengers and is designed for a comfortable drive where passengers can rest or enjoy entertainment.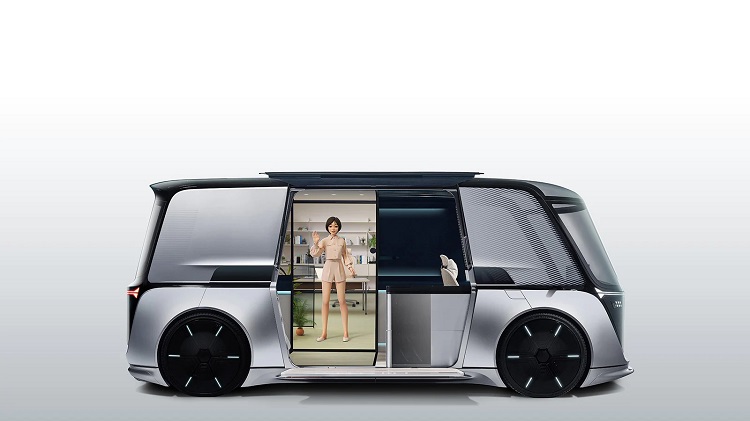 The Omnipod concept from LG includes household appliances that can be ported to the vehicle as well as a digital avatar that serves as an assistant while traveling. Source: LG
LG's Omnipod
LG has been known for bringing the impossible or far-reaching concepts to CES each year and this year it came with Omnipod, an autonomous shuttle concept that includes a modular design for incorporating home appliances in the shuttle and a direct connection to the metaverse.
Inside of the Omnipod, the interior features a full-scale avatar that functions as a virtual assistant to connect to augmented reality inside the vehicle, adjusting various in-cabin themes, giving advice on restaurants and navigation options and more.
The interior can be turned into a gaming room to play games on a oversized OLED screen or fashioned to allow the passenger to sleep.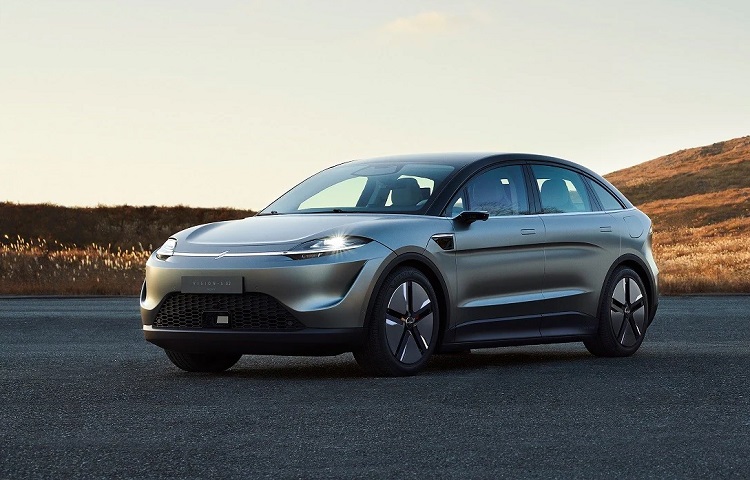 Sony's latest concept, the Vision-S 02, is an SUV that has 5G capability, remote operation through a smartphone, telematics and communication control and more. Source: Sony
Sony's Vision-S 02
Sony introduced a second prototype self-driving vehicle in the Vision-S 02 at CES 2022, a sister vehicle to the Vision-S 01 that the company has been testing on public roads in Europe in 2020 and through 2021.
The Vision-S 02 is an SUV-type prototype that uses the same electrification/cloud platform as the original prototype. Sony said the vehicle will offer entertainment experiences using a large interior space and variations of a seven-seater car.
The system has sensors for a 360° view of the vehicle, wide dynamic range CMOS image sensors and lidar sensors. The system can identify the surrounding environment, such as emergency vehicles, even from inside the vehicle, and functional verification tests in Europe are being conducted toward the release of Level 2+ advanced driver assistance systems on public roads.
Other features include 5G capability, remote operation through a smartphone, telematics and communication control and more.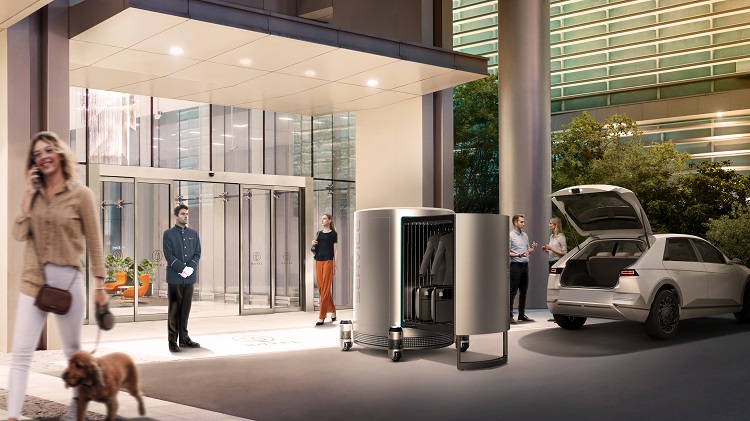 Hyundai's MobED platform could be used as an autonomous luggage carrying vehicle in hotels. Source: Hyundai
Hyundai's MobED
As part of Hyundai's overall concept presentation at CES that included the Plug and Drive modules, an all-in-one approach for future cargo and passenger transportation.
However, it was the mobile eccentric droid (MobED) small mobility platform that was even more interesting. Based on Hyundai's concept Drive and Lift (DnL) module, this is a robotics solution that can create autonomous platforms for manned and unmanned vehicles.
MobED enables autonomous vehicles that could carry luggage for hotels or develop an autonomous cargo delivery vehicle to transport both goods and groceries to residential neighborhoods. The concept can be equipped with cargo containers or left open to transport larger types of packages or pallets.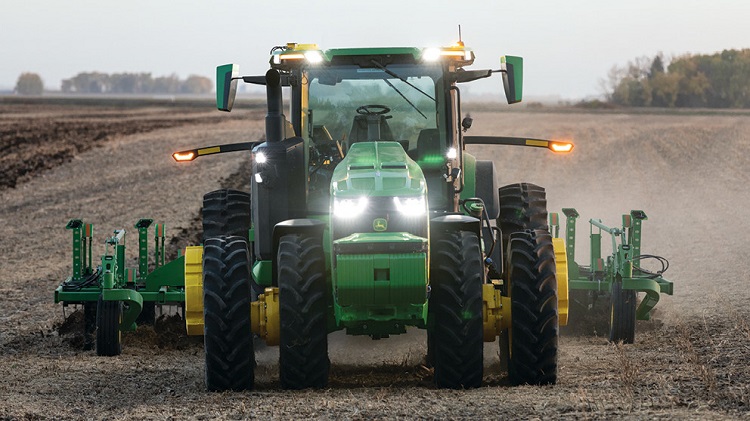 John Deere unveiled its first fully autonomous tractor that completely removes a driver and allows the machine to do the work in the field. Source: John Deere
Autonomous tractor
John Deere has been bringing its high-tech farming equipment to CES for a number of years now with automated capabilities, but this year it revealed a fully autonomous tractor.
The machine combines Deere's 8R tractor, the company's TruSet-enabled chisel plow, GPS guidance system and other technologies including:
Six pairs of stereo cameras for 360° obstacle detection.
Neural network that takes images captured by cameras and classifies each pixel in about 100 milliseconds.
Continuous tracking of the tractor's position relative to a geofence to ensure it is operating where it is supposed to.
The goal is to move the farmer out of the tractor to do other work while still getting done what needs to be done in the field autonomously.
TuSimple's order
TuSimple expanded its collaboration with chipmaker Nvidia at CES 2022 to develop an advanced autonomous domain controller (ADC) designed specifically for Level 4 self-driving trucks.
The ADC will use Nvidia's Drive Orin system-on-chip (SoC), a semiconductor designed for artificial intelligence (AI) autonomous driving. The move will help further TuSimple's ability to put self-driving trucks on the rode through its Autonomous Freight Network (AFN), a system the company created last year to commercialize Level 4 autonomous trucks in the U.S.
The full breakdown of TuSimple's order was announced earlier this week.