Industrial Electronics
IIoT devices can perform for decades with powerful lithium batteries
21 December 2022
The growth of the industrial internet of things (IIoT) is dizzying, with over 75 billion devices expected to be in use worldwide by 2025. Expansion of the IIoT has dramatically increased demand for remote wireless devices used to collect and send data that enables more intelligent decision-making across all types of industrial processes and environments.
A growing number of remote wireless devices are battery-powered, especially for use in areas where hard-wired power is either unavailable or prohibitively expensive. Battery-powered IIoT-connected devices serve many purposes: real-time monitoring of industrial processes and environmental conditions; recognizing and anticipating trends; optimizing processes; reducing costs; scheduling and monitoring predictive maintenance programs; and more. The growing list of IIoT-related applications includes utility metering, asset tracking, tank level and flow monitoring, environmental monitoring and undersea communications, to name a few.

Figure 1. Specialized batteries enable applications like Southwire's line and connector sensors to operate under high temperature conditions with less maintenance required by line crews climbing tall towers. Source: Southwire
Out of necessity, battery-powered remote wireless devices must conserve energy to extend their operating life. As a result, many low-power devices operate mainly in a standby state, drawing nil to milli-amps of average energy, then briefly awakening to deliver high pulses of energy up to 15 A to power two-way wireless communications.
Inexpensive consumer alkaline and rechargeable lithium ion (Li-ion) cells may suffice for well-controlled indoor environments where extended battery life is nonessential, and the cell is easily accessible. By contrast, the power requirements of remote wireless devices found in hard-to-access locations and harsh environments are far more challenging. Ultra-long-term power solutions are required to reduce or eliminate the need for battery replacement, where the labor expense to change a cell can exceed the cost of the battery itself.
Evolving battery technology
Every battery suffers from some amount of energy loss as chemical reactions occur even while the device is idle or disconnected. Over time, this self-discharge reaction gradually depletes the cell's capacity. This can be especially problematic for long-term deployments, as more energy can be lost annually to self-discharge than the amount of energy being used to operate the device.
Alkaline batteries account for roughly 80% of cells utilized worldwide. Unfortunately, alkaline cells are generally ill-suited for use in remote locations and extreme environments due to very high self-discharge rates of up to 60% per year. Alkaline cells also contain water-based constituents that are more susceptible to freezing, making them unreliable for use in extreme temperatures.
Lithium battery chemistries are far better suited for industrial applications. Lithium features an intrinsic negative potential that exceeds all other metals, delivering the highest specific energy (energy per unit weight), the highest energy density (energy per unit volume) and high open circuit voltage. As a result, lithium batteries are able to pack greater amounts of energy into compact form factors. Lithium chemistries are also non-aqueous, therefore less prone to freezing than alkaline batteries.
Low self-discharge lithium battery technology
Numerous primary (non-rechargeable) lithium chemistries are available, each offering unique advantages and trade-offs; shown in Table 1. Among these chemistries, bobbin-type lithium thionyl chloride (LiSOCl2) is overwhelmingly preferred for remote wireless applications since it offers the highest capacity, highest energy density, an extended temperature range of -80° C to 125° C and an incredibly low self-discharge rate.
Table 1. A comparison of different lithium chemistries. Source: Tadiran Batteries
Tadiran Batteries is the company that pioneered bobbin-type LiSOCl2 chemistry technology nearly 50 years ago. Initially utilized in automated meter reading/automated metering reading and infrastructure (AMR/AMI) devices for water and gas utilities, Tadiran bobbin-type LiSOCl2 batteries delivered the power to support one-way wireless communications that allowed remote meter reading devices to communicate with drive-by RF reading devices. AMR/AMI technology has become increasingly sophisticated, now powering two-way wireless communications in support of advanced functionality like remote power-on and -off, measuring real-time consumption, enabling leak and theft detection, automating energy conservation measures, and more.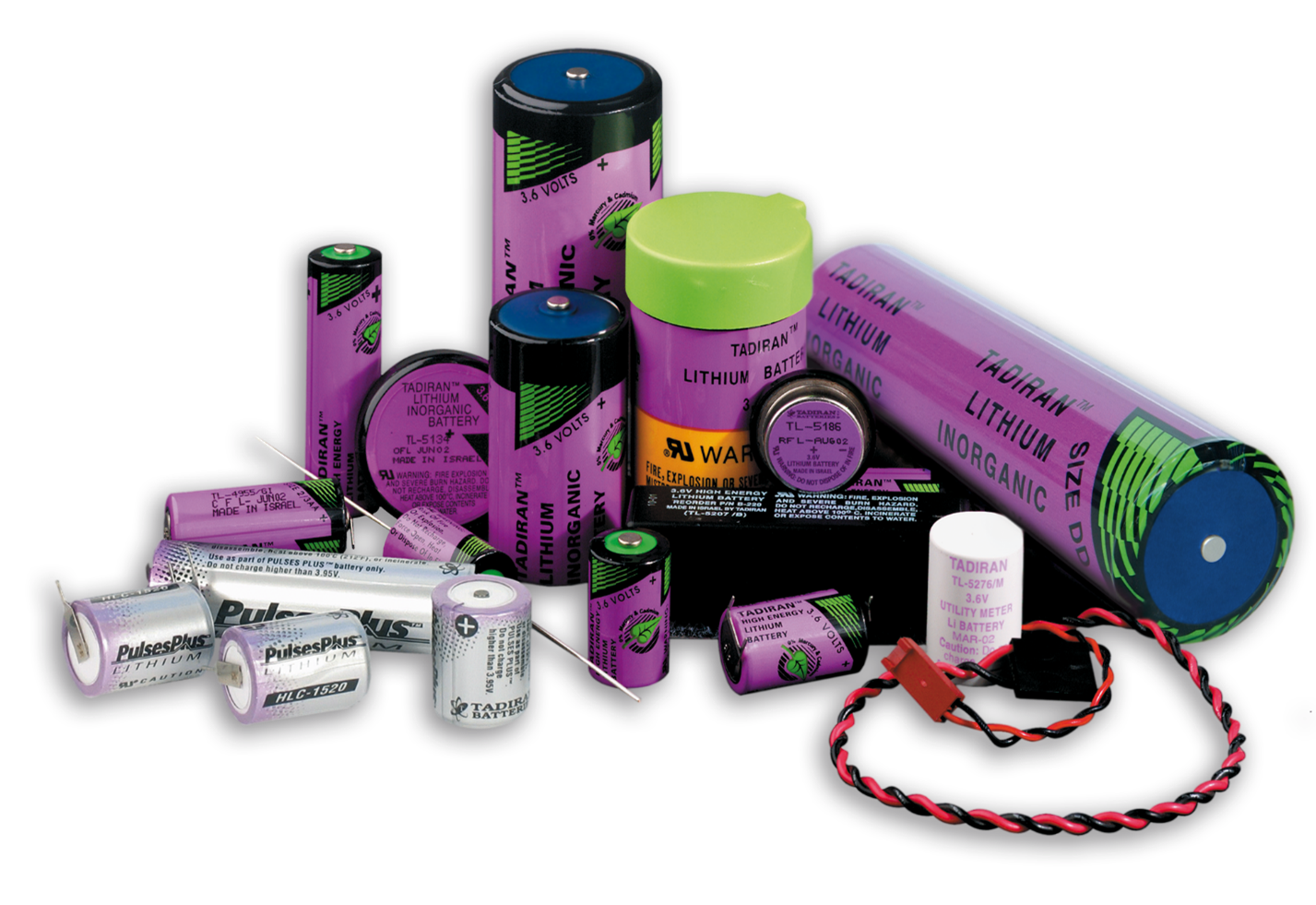 Figure 2. Bobbin-type LiSOCl2 batteries are preferred in remote wireless applications that demand higher capacity and energy density, up to 40-year operating life and a wider temperature range. Source: Tadiran Batteries
Tadiran has spent over five decades continuously improving bobbin-type LiSOCl2 battery technology by developing proprietary techniques to harness the passivation effect. Unique to LiSOCl2 chemistry, passivation occurs when a thin film of lithium chloride (LiCl) forms on the surface of the lithium anode to separate it from the electrode, thus limiting the chemical reactions that cause self-discharge.
By carefully controlling the passivation effect, Tadiran batteries achieved the industry's lowest annual self-discharge rate of just 0.7% per year, thus able to retain roughly 70% of their original capacity after 40 years. By contrast, poorer quality bobbin-type LiSOCl2 cells are less effective in managing the passivation effect, resulting in annual self-discharge rates of up to 3% per year. While seemingly a relatively small difference, the cumulative effect of higher self-discharge rates can be significant, causing poorer quality LiSOCl2 cells to exhaust up to 30% of their available capacity every 10 years, which severely limits operating life.
High-pulse two-way wireless communication technology
IIoT-connected devices increasingly demand the use of two-way wireless communications, requiring high pulses of up to 15 A to support data acquisition and transmission. Standard bobbin-type LiSOCl2 cells are ideal for delivering low-level current due to their low-rate design, however, they are unable to deliver high pulses. To address this challenge, engineers at Tadiran invented a patented hybrid layer capacitor (HLC) to augment the standard LiSOCl2 battery. Utilizing this hybrid approach, the bobbin-type LiSOCl2 cell delivers low-level background current during "standby" mode while the HLC delivers the high pulses needed to power two-way wireless communications. Tadiran's patented HLC also features a unique end-of-life voltage plateau that can be interpreted to deliver low battery status alerts. This end-of-life notification feature permits the use of AI-enabled predictive modeling to reduce downtime by scheduling and routing maintenance procedures more effectively.
Tadiran bobbin-type LiSOCl2 batteries deliver long-term power solutions that are increasingly essential throughout the IIoT. Decades of innovative leadership in battery design and manufacturing has resulted in power solutions that combine higher energy density to reduce form factors, low self-discharge rates to support 40-year operating life, wider temperature ranges to ensure reliable operation in harsh environments, along with the high pulses required to power two-way wireless communications.
About Tadiran Batteries
Tadiran Batteries is the pioneer and leading manufacturer of ultra-long-life primary bobbin-type LiSOCl2 cells as well as industrial grade rechargeable Li-ion batteries.
With over 50 years of experience, Tadiran offers unrivaled expertise in designing advanced battery technologies along with state-of-the-art vertically integrated manufacturing. Over many decades, Tadiran has amassed vast amounts of laboratory test and in-field performance data that can accurately predict the expected operating life of its cells as well as competitors. This proprietary database is selectively available to generate highly accurate predictive models under every conceivable operating environment.
For more information on Tadiran industrial grade lithium batteries, visit Tadiran's website.
Find Free Electronics Datasheets