Electronic components distributor Heilind Electronics is now offering a broad variety of modular hybrid connectors from JAE.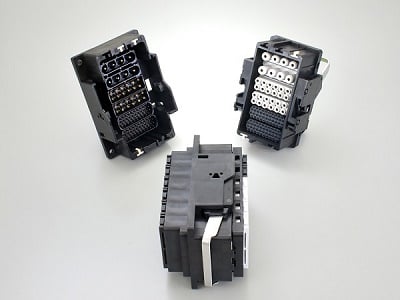 Source: Heilind Electronics
JAE's KN06 series connectors are designed with heavy equipment in mind. The rectangular, single-engagement lever locking design is ready to meet the demands of semiconductor manufacturing and other large industrial applications that require multi-pole wiring.
The KN06 can accommodate six modular insulator blocks that share parts with the KN01L series. Secure mating is aided by a 32-position selectable key to prevent misalignment. A lightweight, plastic outer shell reduces weight and effort when mating the KN06 connector. The lever lock furthers mating integrity and ease of use.