Many waterworks stations and agriculture applications use compact controllers for pump or ventilation systems, which are often installed in hard-to-reach or remote places. Inspection and maintenance is not feasible for these off-grid controllers and therefore can raise considerable personnel costs. For such scenarios, Germany-based connection technology specialist CONTA-CLIP now offers a particularly economical and easy-to-retrofit solution: the GSM-Trigger Message Module (TMM) modem converts all messages from the controller's fault output to text messages and automatically sends them to up to five recipients.
The GSM-TMM module uses the mobile communications standards LTE-M or NB-IoT, ensuring cost-efficient and energy-saving operation. The compact device in a housing measuring only 40 mm x 65 mm x 110 mm is suitable for all controllers with a live interference output and is ready for use in just a few easy steps. For easy parameterization, the modem is connected via USB to a PC running at least Windows 10. During this process, the GSM-TMM does not require an extra power supply.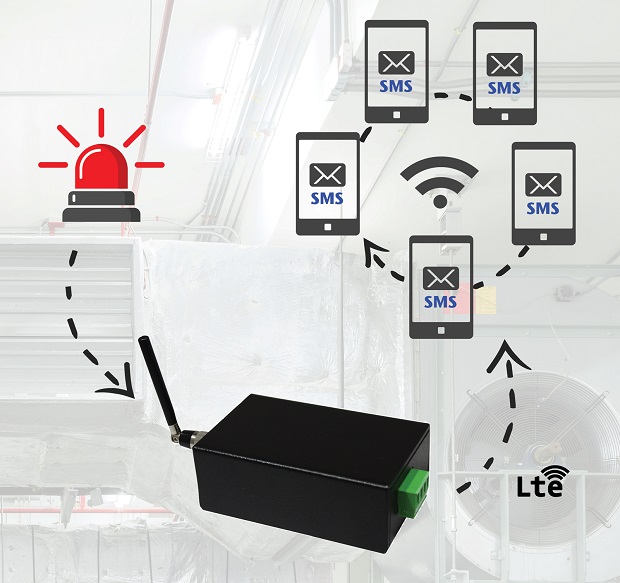 Source: CONTA-CLIP
Once a SIM card has been inserted, the modem and controller fault outputs can be powered via a 230 V AC, 12 V DC or 24 V AC/DC supply connected to the modem's external screw terminals. The modem features a red/green LED on its front, which, through permanent or flashing lights, indicates operating states, text message dispatch, configuration errors and potential reception problems.