Whether compressed air is not available on a packaging line or maintenance problems and waste issues must be eliminated, there is a solution. The EP4050 linear wipe applicator is an all-electric label printer applicator from Phoenix Labeling that delivers a faster return on investment, better performance of accuracy and adhesion as well as safety for operators.
Does that sound too good to be true? It is not too good; it just works better.
This system has a fully electric applicator with a light but robust 3D-printed pad, suitable for wipe-on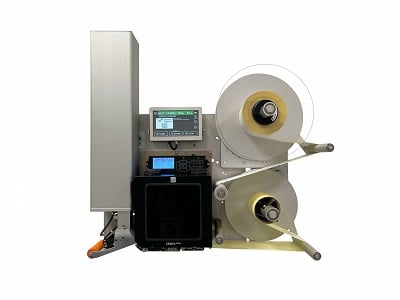 Source: Phoenix Labeling applications. The applicator moves the labels to the correct position, and they are gently applied onto the labeling surface.

This applicator is perfect for applying labels on products and packages of different heights. The system can dynamically adapt the height of the applicator stroke using a smart laser sensor.

Laser sensors are typically installed before the labeling station. This communicates the product dimensions in advance and allows the applicator to position the label before the product passes. Because of this, it is also possible to label on the front edge of products and packages.
Distribution centers, e-commerce hubs and logistics facilities will benefit from this or any of the Phoenix Labeling print and apply systems, including a tamp/linear, swing arm, corner wrap, belt and pallet labeler. Printing and applying identification labels on any or every side of secondary and tertiary packaging has never been easier.