Wolfspeed has opened what it claims is the largest 200 mm silicon carbide (SiC) fab at the Marcy Nanocenter on State University of New York Polytechnic Institute campus in Marcy, New York.
The facility will support semiconductors that are being used in electric vehicles (EVs), 4G and 5G mobile devices and industrial markets.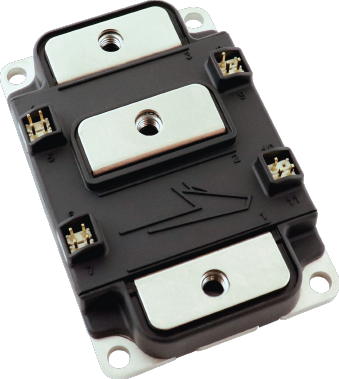 Wolfspeed's SiC power modules will be integrated into Lucid Motor's electric engine of its Lucid Air vehicle. Source: Wolfspeed The new facility will create 600 new jobs in the first eight years of operation as well as provide internships and research positions for students attending the University of New York.
"The need for silicon carbide is tremendous as we look toward a technological future primed for energy efficiency and sustainability," said Gregg Lowe, CEO of Wolfspeed. "We are very fortunate to have landed in the Mohawk Valley Region — a place that is rich in talent, drive, and promise for the future."
Global shortage
Wolfspeed said the opening of the fab comes at a time when the supply chain is still under pressure from a lack of semiconductors available due to the outbreak of the COVID-19 pandemic. The company wants to establish a SiC corridor on the east coast of the U.S. — anchored by this Marcy fab and its headquarters and materials operations in North Carolina.
The fab will increase capacity for Wolfspeed's SiC-based semiconductors. This material features an electrical conductivity that makes it advantageous for high power applications where high current, high temperatures and high thermal conductivity is required.
Lucid signs agreement
EV startup Lucid Motors will use Wolfspeed's SiC power device solution in its Lucid Air EV under a multi-year agreement for Wolfspeed to produce and supply SiC devices.
The deal will give Lucid access to increase capacity to better support its long-term automotive production growth.
The Lucid Air inverters feature WolfSpeed's XM3 SiC power modules that have low switching losses, minimal resistance and high-power density that contribute to the efficiency and power density of Lucid's 163 lb, 670 horsepower electric motor.