Heilind Electronics, a global distributor of electronic components and authorized distributor for Stewart Connector, a Bel group company, is now stocking M12 X-Code PCB mount connectors.
The new M12 X-Code line is equipped with robust features ideal for industrial Ethernet connectivity. These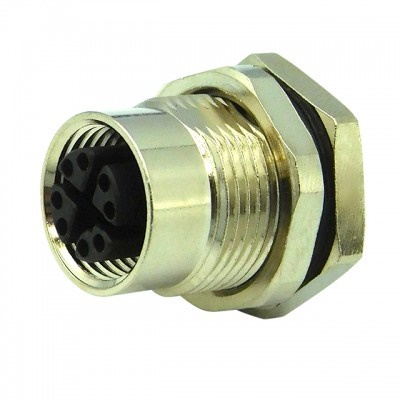 Source: Heilind Electronics connectors feature eight positions for transmission reliability and can easily accommodate up to 10 Gbps of data transmission for responsive communication. The unique X-coding within the M12 series prevents mismatching with other M12 coding/key options.
Now available with an added female configuration, the M12 X-Code connectors are IP67-rated — adding to the reliability of these connectors in industrial environments.