New Yorker Electronics has announced the availability of the new Sumida CDB38D38 line of high-efficiency power inductors from Sumida Group. Like other types in the CDB series, this new surface mount inductor is magnetically shielded with low DC resistance (DCR) tolerance and high efficiency. The CDB Series is designed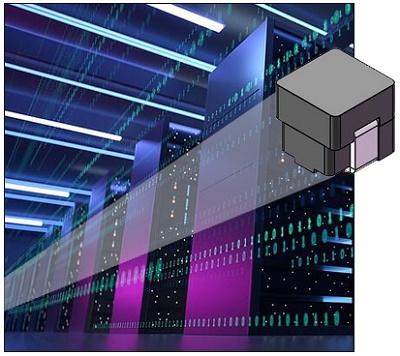 Source: New Yorker Electronicsfor low ferrite core loss.
The new Sumida power inductor series will commonly be used in multi-phase and Vcore regulators, and server and desktop voltage regulator modules, central processing units and graphics processing units. Other usages will include application specific integrated circuits, high power density and data networking density, graphics cards and battery power systems.
The new CDB38D38NP-R065MC has an inductance of 0.065% ±20% and a saturation current of 24.5 A max, while the CDB38D38NP-R10PC has an inductance of 0.1 ±25% and a saturation current of 14.5 A max. Both versions have a typical DCR of 0.32 mOhm at 20°.