LG has unveiled an ultra-HD digital billboard overlooking Times Square in New York City with multi-dimensional content and a curved design.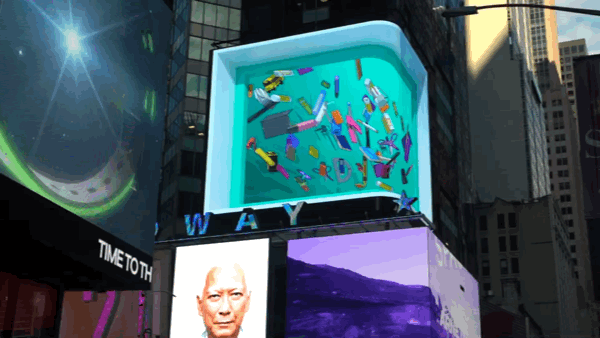 The LG display in Times Square in New York City. Source: LG Electronics
The 3D digital billboard and content will run through the end of November and shows 3D images that begin with an explosion of crayons and swirling images from scissors to school buses, eventually spelling out the company's brand "Life's Good" before being buried by animated crayons.
LG is using the billboard in Times Square to engage, educate and entertain consumers. For the past year during the COVID-19 pandemic, LG has used the space to display documentaries, extended live concert footage from YouTube and encourage climate awareness through the company's Energy Star campaign.
The goal of the 3D billboard is to also demonstrate how display technologies can be used for more than just video content and to convey messages, but also as a multimedia 3D presentation used to campaign in public spaces.