The ongoing struggles in the supply chain have companies looking to new sources outside of traditional methods to find the parts they need.
This is evident by the windfall happening among traditional electronic distributors. But they are not alone, as e-commerce semiconductor distributors are also seeing a significant rise in revenue and interest from an electronics industry desperate for chips.
"Because the chip shortage drove companies to look outside their traditional sourcing methods, it afforded us at Sourcengine the opportunity to showcase the immense benefits of an e-commerce marketplace," said Jens Gamperl, CEO of Sourcengine. "We've seen not only an increase in new users, but an increase in repeat users, which we believe is telling of a digitization of this critical aspect of the supply chain."
Sourcengine sells more than 550 million parts including semiconductors, interconnects, passives and electromechanical parts. The company beat its first half 2021 revenue forecast by 252%, shipped revenue increased by 60% as new users on the platform grew by 72% and search traffic rose by 373%.
At Supplyframe, a company that operates the e-commerce site Findchips.com, the company has seen demand like never before as a result of the current chip shortage from both sides of its business.
"OEMs are engaging with us as they realize we have the most inventory data, we can automatically populate their bill of materials with pricing and offer a layer of compliance information for further risk reduction," said Richard Barnett, CMO at Supplyframe. "We are seeing more companies evaluate non-traditional sources for supply, including outside the authorized distributor market."
Barnett said these decisions are being made carefully but at greater cost because it typically involves full testing of components upon receipt and prior to use in manufacturing. This is more common along lower volume, higher mix manufacturers, he said.
Well prepared
At Newark, a division of Avnet Inc., business is growing during the chip shortage. The company invested heavily in inventory over the last 18 months and were well prepared for when the full force of the chip shortage started impacting the supply chain.
"We pursued a strategy to invest in the downcycle," said Lee Turner, global head of semiconductors and single board computers at Newark. "We're presently experiencing higher sales volumes than we have seen for a few years, yet we continue to increase our inventory levels due to carefully placed orders. We hold high levels of stock to fulfil smaller orders and can continue fulfilling customer orders in most cases even as market demand ramps up."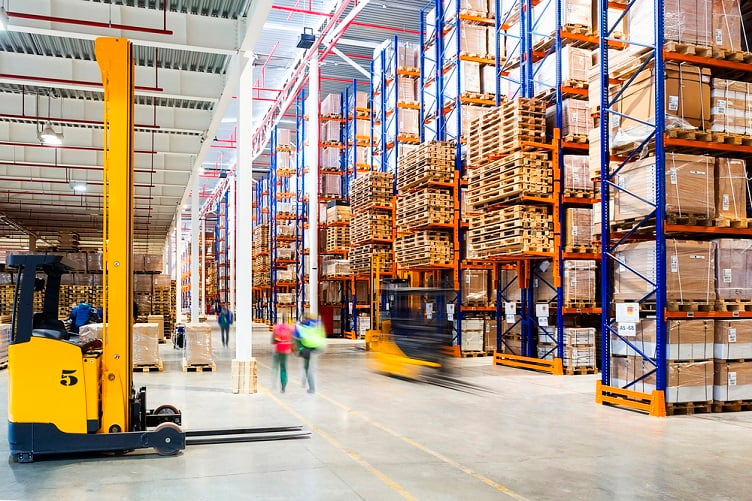 E-commerce companies are seeing increased use and new companies coming to use their distribution services in the wake of the chip shortage. Source: AdobeStock
Shift to e-commerce
Newark is seeing more customers transactions via the internet and as a result the company is seeing demand for these transactional websites to be faster, more efficient and easier to use. While face-to-face transactions are not going away, Newark is increasing its web offerings to serve a growing digital customer base.
"The trend toward e-commerce has been accelerated by the pandemic and now is really penetrating the business-to-business marketplace," Turner said. "With each passing month, the number of e-commerce orders continues to increase."
Sourcengine tied its first half 2021 success directly to the rise in users turning to e-commerce distributors. While this started prior to the COVID-19 pandemic, the lockdowns, stay-at-home mandates and supply chain issues only accelerate the move to e-commerce as a viable platform to find chips.
"The disruption these shortages have caused has increased traffic to our website as companies are looking outside their traditional sourcing methods," Gamperl said. "As a technology company and not a logistics or a warehousing company, we profit from our wide supplier base and personal relationships with thousands of companies."
In Sourcengine's case, it does not carry a large amount of inventory, instead it focuses on collecting and normalizing data from suppliers and curating them in its e-commerce site. Additionally, by removing border restrictions, users can ship seamlessly to resolve allocation and hard to find parts, Gamperl said.
Shortage extended through 2023
These e-commerce distributors expect the chip shortage to carry through 2022 and maybe even beyond.
Supplyframe's data shows the current shortages could extend into 2023 at a minimum with steep demand recovery, elongated lead times and massive spikes in pricing contributing to this extended shortage. Supplyframe has seen ICs and controller categories move to firm order commitments based on 90-day lead times across the board.
"One customer described the current environment as a 'game of whack-a-mole,' and we can see the ripple effect moving inconsistently over time and across adjacent sub-commodities," Barnett said. "Component suppliers and distributors know they have to reduce inefficiencies in their quoting process and work more directly with end customers to meet their needs."
These disruptions are no longer just isolated to a few segments either. The chip shortage is impacting all major industries, regardless of company size. It isn't so much a function of general company size or purchasing power but more related to the design decision and product volumes being produced, Barnett said.
"We are seeing a general pattern where individual companies are not just competing against peers in their industry, but other manufacturers in other industries, such as automotive tier 1 suppliers competing against consumer electronics companies for the same set of audio ICs, for example," Barnett said.
Multi-sourcing a must
To protect against risk and uncertainty, Newark is proactively working with customers to manage against supply chain disruption including multi-sourcing, expanding their approved vendors list (AVL) and ensuring these companies have a good spread of supplier franchised partners.
Following the lessons of COVID-19, where manufacturers were impacted depending on their location, we also suggest developing relationships with supplier franchised partners based in different geographic regions as product allocation decisions may sometimes be made on a regional basis by suppliers," Turner said.
Once in place, Turner said Newark works to ensure these companies have adequate buffer stock, place orders and regularly check to ensure delivery is on track. This means one, two and three months in advanced, rather than the two weeks before.
This could include supporting sourcing by placing larger orders with broad-line suppliers well in advance and using high service for lower quantities where needs are less defined or need more flexibility, Turner added.