Acopian Power Supplies has named Yoelis Brito of Newark, New Jersey, as the recipient of the annual Acopian Power Supply Engineering Scholarship. The scholarship program was established to help talented engineering students, enrolled full-time in an undergraduate college or university, pursue careers in power electronics or a related engineering discipline.
Ms. Brito is currently a junior at The College of New Jersey (TCNJ) and is pursuing her bachelor of science degree in electrical engineering. This summer, she took additional courses to further her education while tutoring middle school children in mathematics. Her specific areas of interest relate to alternative and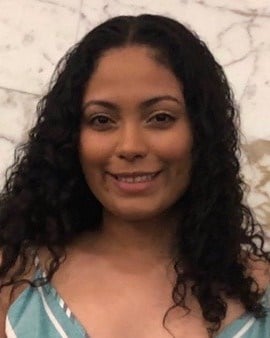 Ms. Yoelis Britto, 2021 Acopian Power Supply Engineering Scholarship winner. Source: Acopian Power Suppliesrenewable energy where she hopes to find a job in the energy sector. Ms. Brito plans to work in sustainability and renewable energy because she aspires to make clean air and energy accessible to underrepresented communities. "As a product of a major urban community like Newark, I want to give back to my community and others like it across the nation," she said. Ms. Brito will use the $1,000 Acopian Power Supply Scholarship toward tuition, books and other educational expenses at TCNJ next semester.
"Ms. Brito's stellar academic and extracurricular accomplishments, coupled with her focus on alternative clean energy sources, made her the obvious scholarship recipient," said Alex Karapetian, president of Acopian. "We are excited to see all the great things that are in her future path."
To be considered for the scholarship, Acopian received applications from engineering students at colleges and universities across the country. Acopian's panel of judges selected the winner based on specific eligibility criteria, including a grade point average of 3.0 or above on a 4.0 scale, and a letter of referral from an individual qualified to evaluate the applicant's academic accomplishments. The submission period closed on May 30, 2021.