Researchers from the Chalmers University of Technology created a new reflective screen that uses ambient light to display bright colors while keeping energy consumption low.
Traditional digital screens are backlit to illuminate text and images. This works great for indoor use, but the screen can appear almost entirely unreadable outside and in direct sunlight. Reflective screens use ambient light to mimic the way that eyes respond to natural paper. These screens are tailored for commercial use. There are reflective screens in use on some tablets, but these displays typically only highlight black and white well. The new display development highlights color.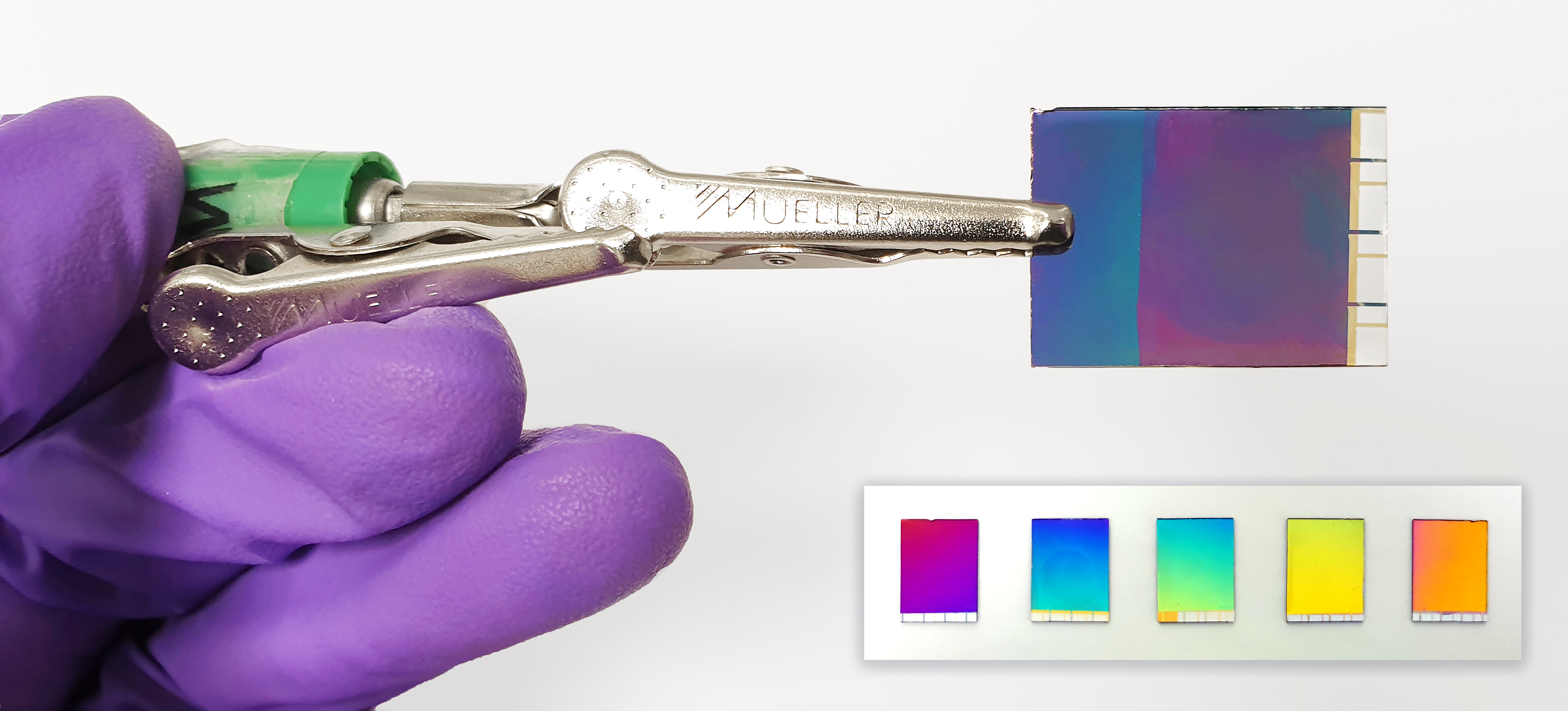 A new design from Chalmers University of Technology could help produce e-readers, advertising signs and other digital screens with optimal color display and minimal energy consumption. Source: Marika Gugole/Chalmers University of Technology
Previously, Chalmers researchers created an ultrathin, flexible material that produces color on the LED display that uses one-tenth of the energy used by a traditional screen. This screen was a step in the right direction, but the quality was not great. The latest research elevated this screen one step further.
The team inverted the screen design in a way that allowed the colors to appear accurately on the screen. They placed a component that makes the material electrically conductive under the pixelated nanostructure that reproduced colors. Previously, this component was placed above the screen.
The new design allows users to look directly at the pixelated surface and see colors clearly, even in direct sunlight. The screen has minimal energy consumption and is less tiring on the reader's eyes than traditional screens.
There are some rare metals required in the design, but because the product is so thin, the amount needed is small. Researchers hope they will be able to significantly reduce the quantities of rare materials added with more development.
Applications for the new display include smartphones, tablets and outdoor advertising.
The paper on this research was published in the journal Nano Letters.