Researchers from the University of Central Florida developed new low power, ultra high definition displays and screens, inspired by the color of butterfly wings, that are easier on the eyes.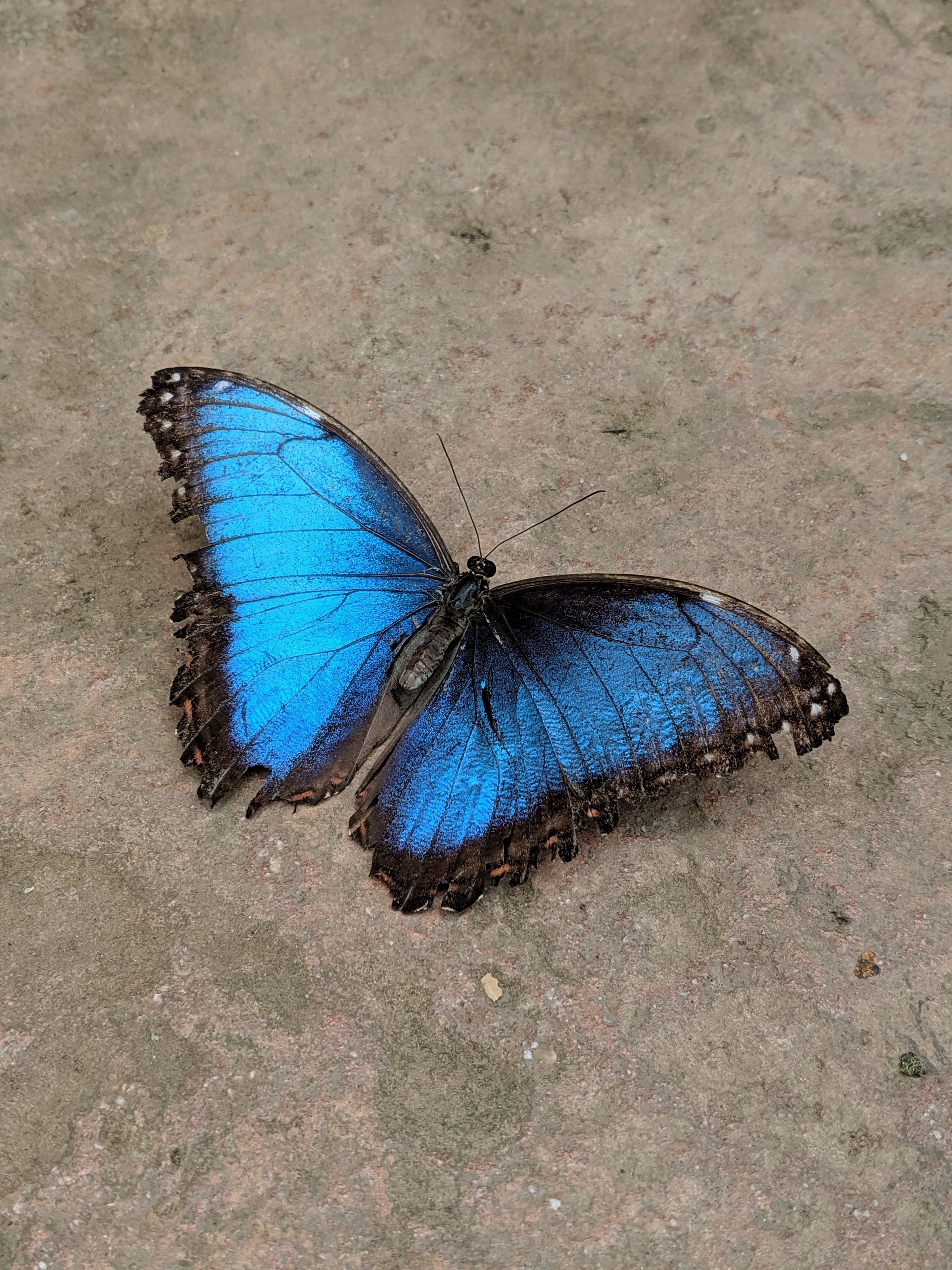 Current display technology relies on energy-intensive bright lights that are hidden behind the screen. The new technology creates digital displays that are lit by surrounding light to create a more natural-looking image without a huge quantity of light.
Staring at brightly lit computer and smartphone displays for long periods of time causes eye strain, headaches and other issues. The new display attempts to overcome these issues, relying on a technique also used by animals to display color. Animals create color by scattering and reflecting light that hits nanoscale structures on their bodies. This is different than using pigments or colors that selectively absorb some colors and reflect others. Animal color originates in nanoscale structures on feathers, skin or scales.
The new technology is called a plasmonic color display. These screens show colors based on size, shape and patterns of reflective metallic nanostructures in the screen.
This has been done before, but there have been challenges that have limited the technology. Past screens had issues with displaying the correct color at all angles, fabricating it over large areas, and displaying black.
To overcome these challenges, the team found a way to make the nanostructures into precise designs to fully control the angle independent scattering of the light. The colors do not depend on the viewing angle. They also created a technique that allows nanoparticles to self assemble a quasi-random pattern on a pre-designed substrate and optimized in a controlled process to create a certain color by changing nanoparticle size.
Deposition rate, pressure and temperature control and the design and growth of nanostructures are the key elements that control the color and light being displayed. To create black on the screens, scattered light from nanostructure surfaces are blocked with a liquid crystal layer in a controlled manner.
The team said that it could be a while before this technology becomes commercially available, but this research is a step in the right direction.
A paper on this technology was published in the Proceedings of the National Academy of Sciences.