The traditional Japanese art form of kirigami, in which paper is precisely cut and transformed into a 3D object, has been applied by researchers to the fabrication of complex 3D nanostructures for use in electronics, manufacturing and health care.
Scientists from Carnegie Mellon University, Northwestern University, New York University Langone Health and Pennsylvania State University first synthesized 2D structures using state-of-the-art methods in semiconductor manufacturing, after which kirigami cuts were made on ultrathin films. Structural instabilities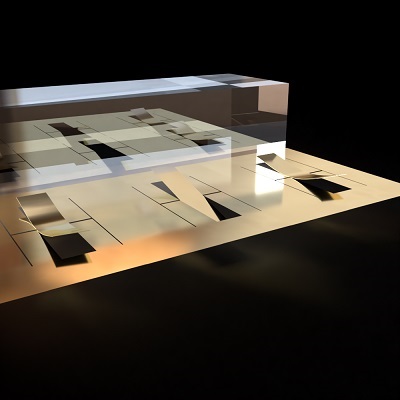 Strategically placed cuts to structural films create 3D nanostructures when force is applied to the films. Source: Jennifer M. McCann/Pennsylvania State Universityinduced by residual stresses in the films then create well-defined 3D structures.
By varying the placement and dimensions of the cuts, the film was observed to bend and twist to form a wide variety of shapes, including both symmetrical and asymmetrical configurations. The researchers demonstrated for the first time that structures at microscales, using film thicknesses of a few tens of nanometers, can achieve unusual 3D shapes and present broader functionality.
Such kirigami-style nanoengineering can lead to the development of machines and structures that morph from one shape to another under changes in the environment. One example is an electronic component that changes shape in elevated temperatures to enable more air flow within a device to keep it from overheating.
Flexible adaptive electronics produced using this technology could be employed in applications including microscale grippers, spatial light modulators or flow control in airplane wings. The technique also holds promise for potential use in biomedical devices and energy harvesting.
A paper on this research is published in Advanced Materials.