Thin-film conformal coating technologies are increasingly displacing traditional seals and conformal coatings, as they supply superior protection from corrosion and contaminants, yet in a lightweight, smaller package. This supplies to reliability to ensure that circuits and components remain operational for decades.
This disrupting technology is the subject of HZO's upcoming webinar, "Better design options with thin-film protective solutions."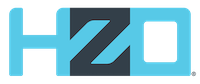 The keynote speaker, Zsolt Pulai, vice president of engineering at HZO, will cover:
• How to effectively utilize next-generation thin-film coatings
• Producing electronics that meet any market or application protection requirement
• Efficiently addressing key design considerations including weight and durability
• Incorporating the "gold standard of conformal coatings" for manufacturing
Registration
This webinar will be live, Tuesday, Sept. 29, 2020 at 1 p.m. ET/10 a.m. PT. It will also be offered on-demand for registrants.
Join this free, informative webinar here.
Key Takeaways
Learn how to overcome obstacles to component reliability, such as corrosion
Understand how to address key design considerations and attain beneficial dielectric and thermal properties
Discover why conventional methods such as mechanical seals and traditional conformal coatings fall short
Learn about thin-film solutions, materials and processes