New Yorker Electronics has released the new Vishay Semiconductors VOMA618A automotive grade phototransistor optocoupler. This low current device is ideal for high efficiency power management applications. It is designed for signal transmission between two electrically separated circuits for automotive and high reliability industrial applications.
Used in galvanic and noise isolation, signal transmission, hybrid/electric vehicle and other applications, Vishay's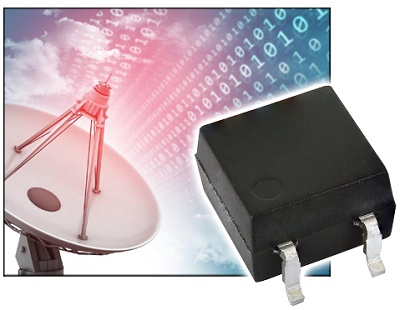 Source: New Yorker Electronics VOMA618A optocoupler provides high reliability for high-efficiency power management applications. It features a high-current transfer ratio at low input current, low coupling capacitance and high isolation voltage.
The Vishay VOMA618A has a gallium aluminum arsenide infrared emitting diode, which is optically coupled to a silicon planar phototransistor detector and is incorporated in a four-pin mini-flat package. It delivers high current transfer ratio with low input current and low power consumption.
New Yorker Electronics is a franchise distributor for Vishay and supplies the full line of Vishay optoelectronics including optocouplers, optical sensors, seven-segment displays, infrared receivers, solid-state relays, LCDs, visible LEDs, infrared emitters, plasma displays, photo detectors, IrDA transceivers and infrared touch panels.