Researchers from the University of Bath's motion research center CAMERA worked with GB skeleton athletes to create a new type of motion capture technology that tracks performance during the push start phase without interference.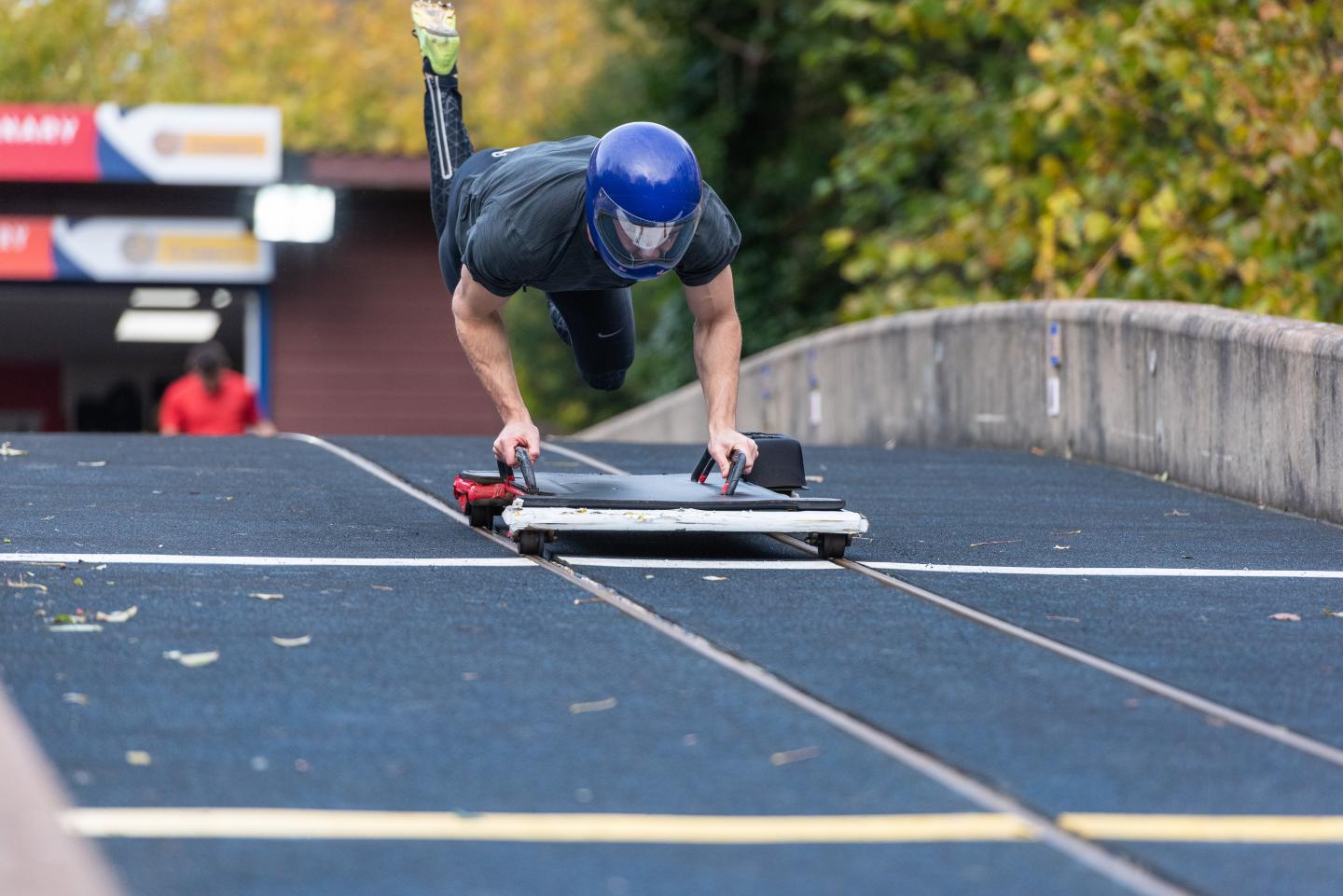 Athlete jumping onto a sled on a push start training track at the University of Bath. Source: University of Bath
Skeleton is a winter sport in which athletes push a sled on ice as fast as possible, navigating track corners and reaching speeds of up to 90 mph. Athletes and coaches monitor performance at the start and analyze how athletes are responding to training. Currently, researchers use standard motion capture to gather information on athlete performance, wherein multiple reflective markers are placed on an athlete and the sled to measure movement in a 3D space. However, this is time-consuming and can interfere with the athlete's natural performance. As such, the team set out to create a system that would overcome these issues.
The new markerless system is non-invasive and uses computer vision and deep learning to measure velocity and estimate the athlete's poses by identifying body land markers from regular image data.
The researchers tested the system at the university's push track training facility, which has a concrete slope with straight metal rails. This facility is used for off-season training with wheeled practice sleds. Nine cameras were set up alongside the track to monitor the athletes. They compared the measurements gathered by the system to measurements obtained with the conventional marker system.
The results showed similarities in data from both systems, which validated the use of the markerless method for a non-invasive and accurate alternative to the traditional system. The markerless system allowed researchers to bring the measurement system to the real world without interfering with athlete training.
This research was presented at the 38th International Conference on ISBS.