There's a new pair of Smart Glasses on display at CES 2018. Kopin Corporation Solos® announced a new generation of Solos Smart Glasses. They build on the original features for cyclists by expanding the ecosystem beyond cycling to empower performance support for runners.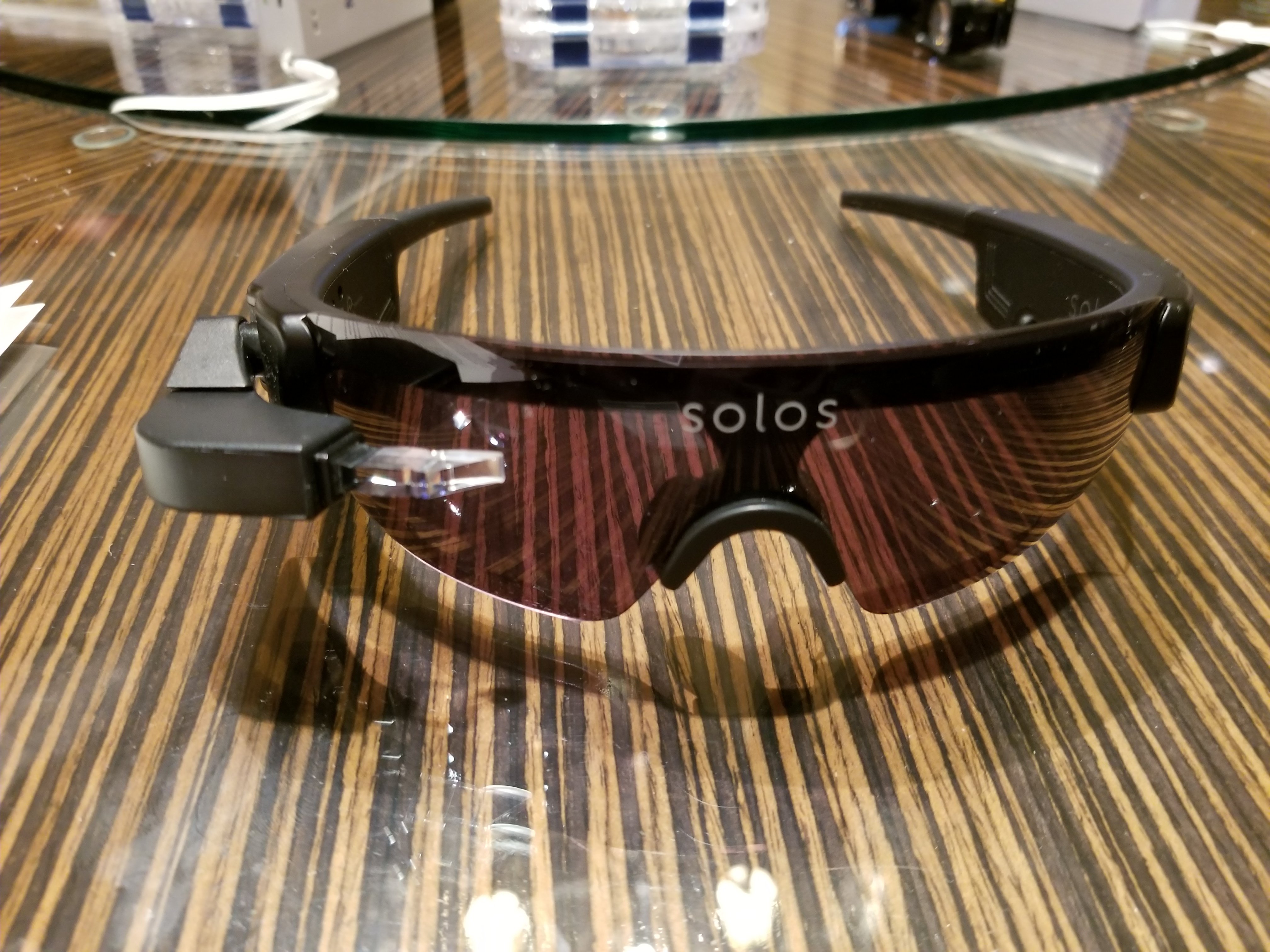 These smart glasses are on display at CES 2018.
Solos includes Pupil™ display optics. This optics display enables a heads-up see-through experience with a larger eye box, which allows athletes to safely access data in real-time. The latest smart glasses offer new audio features including voice control, phone calls, music and group chat communication.
The Solos has lightweight and elegant design features to provide the necessary tools for a seamless experience to allow cyclists, runners and triathletes to reach full athletic potential.
The new generation of Solos brings expanded running capabilities with enhanced software to facilitate running metrics, like elapsed time, speed, power, pace, cadence, heart rate and more. Athletes can leverage wearable sensors to measure run performance, set targets and use the Solos platform to track progress on the target.
Solos connects to a variety of training platforms to facilitate real-time workout goal progress prompts and feedback based on athletes' performance targets. Audio and visual cues offer live guidance prompts during training sessions. This helps athletes stay safe and enables them to reach their maximum performance.
The smart glasses provide an advanced group chat communication feature that allows multiple users to talk live with each other. This is ideal for group training with friends, and it allows coaches and athletes to talk to each other during performance, which extends the coach's capabilities even further, which allows them to provide any kind of guidance that the athlete needs.
One cool design element is the advanced Vista™ screen display. The display is 4 mm in height, the size of a human pupil, and it enables see-through and see-around vision, while also casting a large enough virtual screen that features bright, high-resolution, full-color graphics. The screen cuts glare and provides athletes with a vivid image.
The glasses comes equipped with five hours of battery life, expanded horizontal and vertical adjustment of the display location for a customizable view, earbuds and audio projection speakers. The patented technology provides a large virtual image that is still small enough that athletes can stay focused on the road ahead and simply glance at the information when they need to. Athletes can command Solos using their voice to pull up relevant metrics, make phone calls and execute other functions.
The Solos Smart Glasses are currently on display at CES 2018. IEEE Globalspec's Peter Brown got a firsthand peek at CES and will keep us posted on other developments coming out of the show this week.
The smart glasses will be available in early 2018 for $499. To learn more about this product, visit the Solos website here.