Researchers from North Carolina State University created a device that can monitor body chemistry to improve athletic performance and identify health issues. The device can detect dehydration and track athletic recovery. It could be used in many areas, including military training and competitive sports.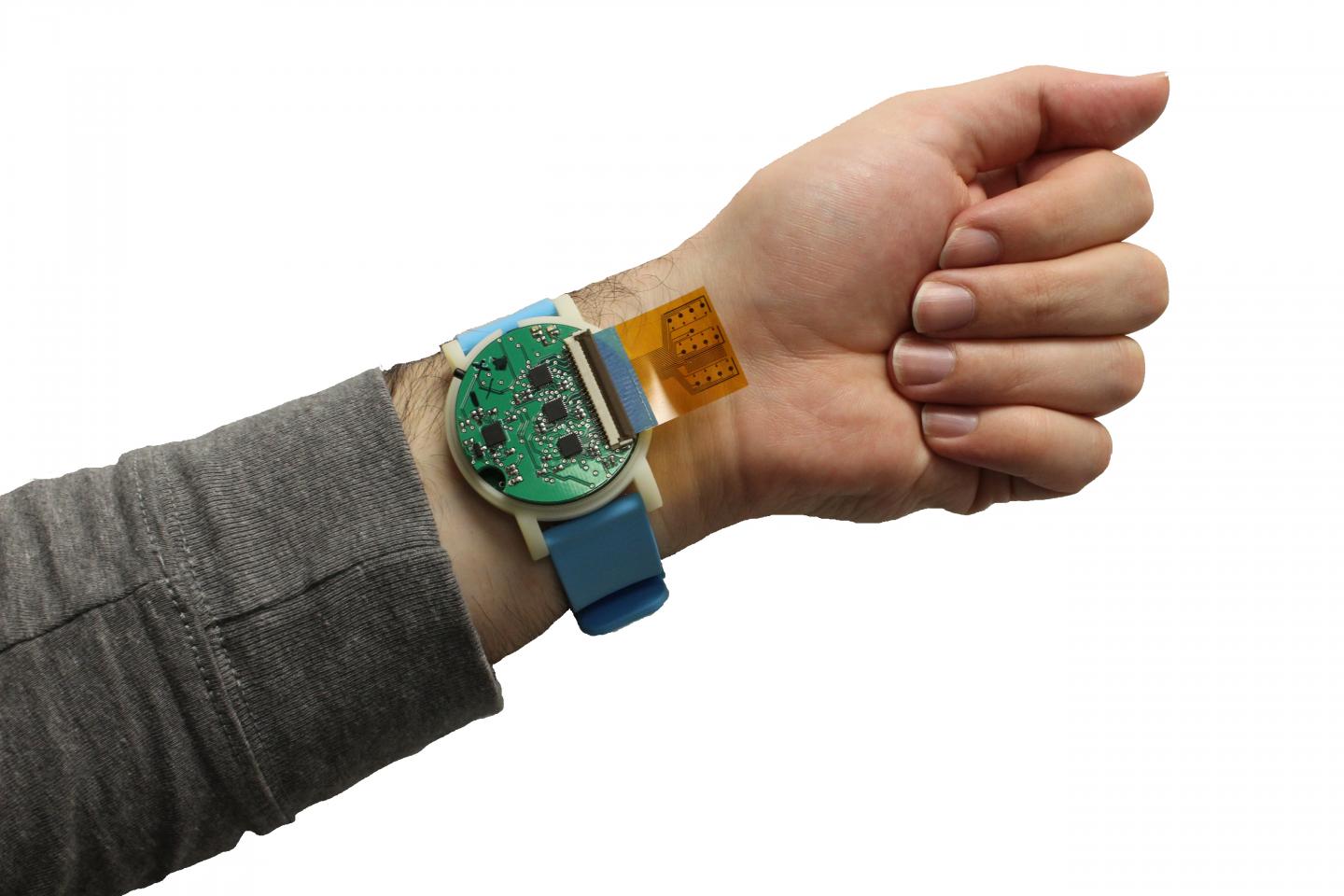 The metabolite monitoring device, shown here, is the size of a wristwatch. The sensor strip, which sticks out in this photo, can be tucked back, lying between the device and the user's skin. Source: Murat Yokus, North Carolina State University
The new device allows researchers to test for a wide range of metabolites in almost real-time. Metabolics are markers that can be used to assess individual metabolism. If metabolite levels are abnormal then there is something wrong. Monitoring metabolite levels could also help trainers tailor their workout routines to individual athletes.
The device is the size of the average wristwatch and contains the equivalent of four bulky electrochemistry devices that are currently used to measure metabolic levels.
The replaceable strip on the back of the device is embedded with chemical sensors. The sensors rest against the user's skin and come into contact with sweat. Data from the sensors in the strip are interpreted by hardware in the device and the results are recorded. The results are then sent to the user's smartphone or smartwatch. The sensor strips could be customized to monitor other substances that are health and performance markers.
The new hardware could help create new technology that reduces casualties during military and athletic training. The device can spot health problems before they become critical and could be used to improve training by allowing users to track their performance over time.
A further study is currently being conducted to confirm if it can provide continuous monitoring over a long period of time.
A paper on this tech was published in Biosensors and Bioelectronics.