Machinery
Four laser engraving technologies compared
18 April 2020
Laser engraving, marking and cutting technology enables users in a wide range of industries to customize and print on an extensive array of materials. Manufacturers, engineers and artists use laser machines to mark and modify diverse items like medical devices, electronics, clothing, signage, glassware and architectural models made of wood, plastic, metals, glass, leather and more.
At the heart of this type of equipment is the laser itself. A laser marks and cuts material by generating a high intensity beam of light. This beam is emitted as the result of an amplification process that harnesses a principle known as stimulated emission of electromagnetic radiation. The focused laser energy removes material by heating it in a precisely targeted location. The intense heat vaporizes material in this very localized area while leaving surrounding material unblemished.
Laser engraving machines are available in a variety of types, including CO2, fiber, dual source and galvo, each with distinct benefits.
CO2 lasers
CO2 laser engraving machines are highly versatile and affordable, costing less than half the price of fiber or yttrium, aluminum and garnet (YAG) laser systems. They utilize a gas laser in which CO2 gas is excited by DC electrical energy, producing a beam of light in the far infrared region of the electromagnetic spectrum. With a wavelength of 10,600 nm, the beam is invisible to the human eye. This wavelength is efficiently absorbed by a wide range of materials, allowing CO2 laser engraving machines to effectively mark a large assortment of substances, from plastic, rubber and fabric to glass, tile and wood.
CO2 laser engraving machines produced by Epilog Laser in Golden, Colorado, feature patented waveguide laser tubes made of metal with ceramic components. The tubes have a longer life than glass tubes powering lower-cost laser systems, lasting three to five years before they need to be recharged. Epilog's laser tubes are also air-cooled, making them safer to operate than water-cooled glass tube systems. Firing at much faster rates than glass tubes, Epilog's laser tubes produce higher quality engraving and cutting results.
Fiber lasers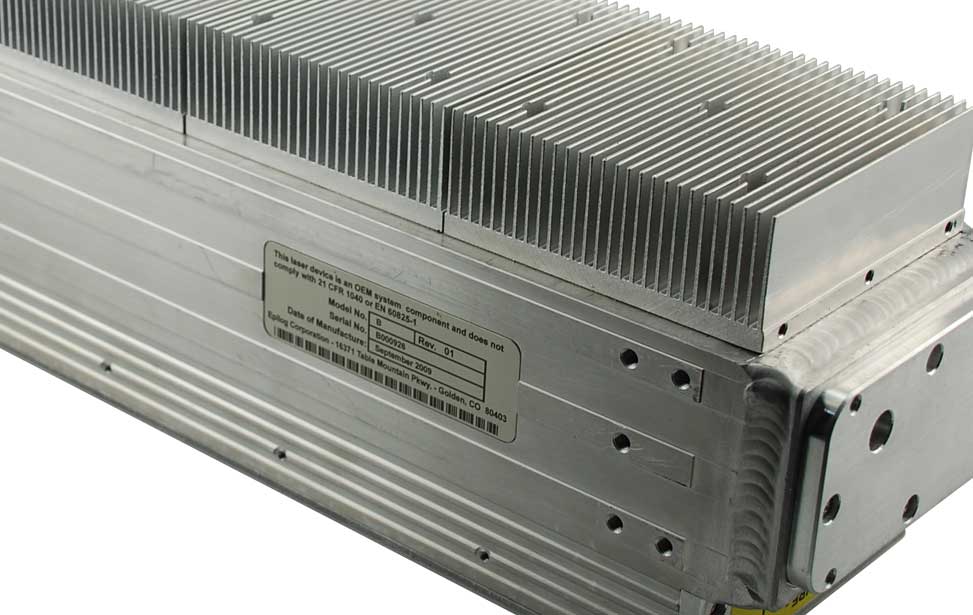 Figure 1: Epilog's patented waveguide laser tubes are made of metal with ceramic components, producing higher quality engraving compared to lower-cost glass laser tube systems. Source: Epilog LaserFiber laser engraving machines excel at marking materials that CO2 lasers struggle to affect. They employ a solid-state laser, which pumps intense diode light into fiber optic cable doped with the rare earth element ytterbium. The laser's invisible, near infrared, 1,062 nm wavelength beam of light is ideal for marking metals and engineered plastics such as stainless steels, aluminum alloys, polycarbonate resins and glass-filled polyether ether ketones (PEEK) with serial numbers, barcodes and data matrices.
An important advantage of fiber laser engraving systems over CO2 laser machines is the maintenance-free nature of their solid-state lasers. The active gain medium of fiber lasers is an optical fiber instead of a gas, so there is no need to interrupt operations for a gas recharge maintenance interval.
Dual source lasers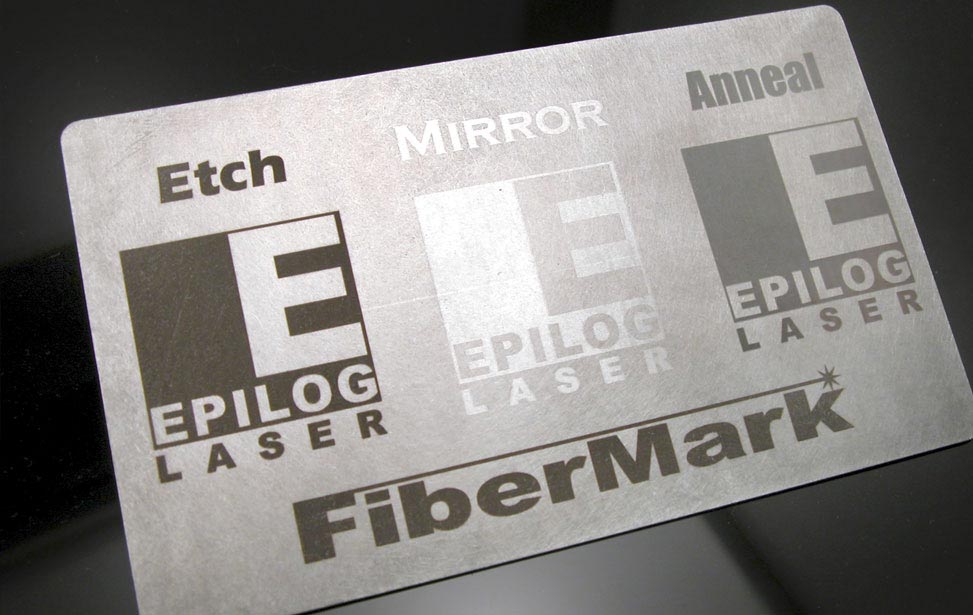 Figure 2: Epilog's FiberMark S2 laser system creates marks with multiple surface appearances – including etched, polished and annealed – by adjusting settings such as laser power. Source: Epilog LaserCombining the benefits of both CO2 and fiber lasers, dual source laser engraving machines afford the greatest versatility with the ability to work with the widest range of materials. This characteristic makes them a good choice for businesses with space or budget constraints. Dual source systems contain both a CO2 laser and a fiber laser, switching between the two on demand to, for example, engrave both wood and metal in a single job.
Epilog's laser systems are operated just like a printer, connecting to a computer through a USB or network connection. Patterns can be printed directly from a variety of graphic software, including Adobe Illustrator®, CorelDRAW®, Inkscape, Photoshop®, AutoCAD® and more. A printing resolution of up to 1,200 dpi is achievable with an accuracy of ±0.01 in and repeatability of ±0.0005 in.
Galvo laser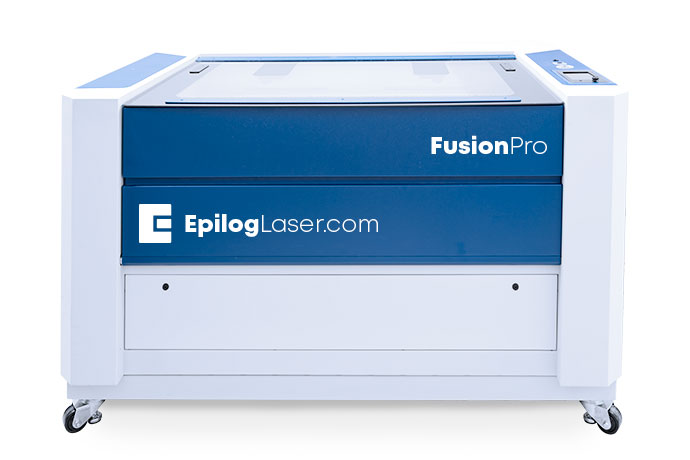 Figure 3: The Epilog Fusion Pro is available as a dual-source system with a 50, 60, 80 or 120 W CO2 laser, or 30 or 50 W fiber laser, high engraving speeds up to 165 in per second and a large work area up to 40 in x 28 in. Source: Epilog LaserGalvo laser engraving machines offer the highest engraving speeds. Galvo systems direct a laser beam to the work surface through a series of mirrors attached to high-speed motors.
Typical galvo systems are limited by the ability to mark within small areas, but Epilog's G2 series permits engraving over a large work area while maintaining extremely fast marking speeds up to 2 m/s. The G2 uses a three-axis galvo with a translator optic. This telescoping lens moves along a horizontal axis to dynamically adjust the focal length, producing a consistent beam diameter at the target material over a larger area. In addition, the G2 can switch between three different marking fields — near, mid and far — offering flexibility in engraving depth and the ability to handle large pieces or mark multiple parts in the same job.
Conclusion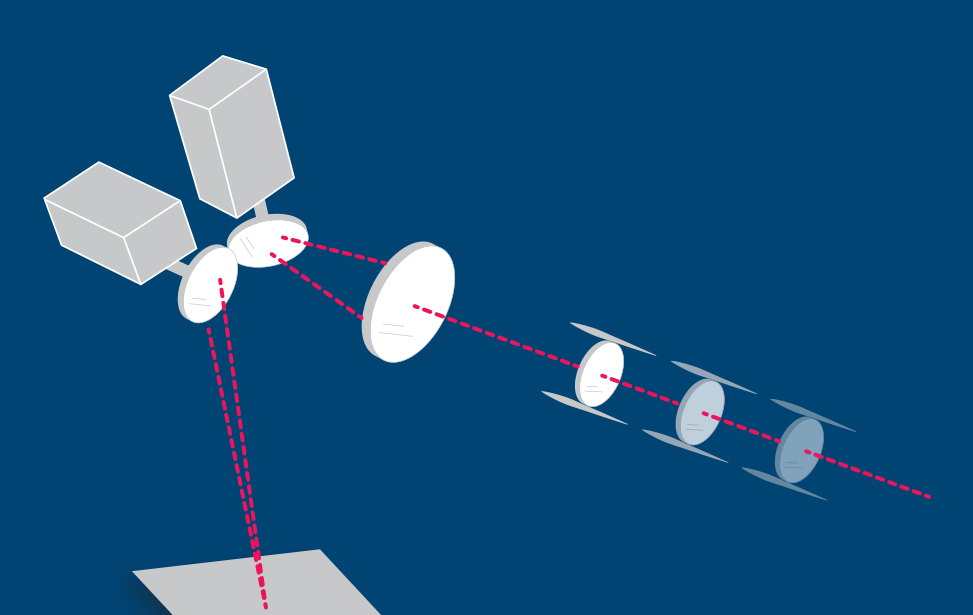 Figure 4: Epilog's G2 series of engraving machines have dual mirrors attached to high-speed motors and a telescoping lens, enabling high-speed engraving with dynamic focal length adjustment to create marks over a large area. Source: Epilog LaserLaser engraving machines can mark an extensive range of materials, making the systems useful to a wide array of industries. Since each material interacts with laser light differently, the ideal laser type and operating conditions vary according to the application. Optimization of parameters such as laser wattage, speed, frequency, focus and hatch pattern allow the production of the highest quality engravings.
Specialists in Epilog's Application Lab assist customers in determining the optimal laser system — whether CO2, fiber, dual source or galvo — by analyzing their unique requirements, testing samples in the lab and recommending the optimal system for specific applications. Contact Epilog's Applications Lab today.
Find Free Electronics Datasheets