Lighting
Choosing the Right Laser for Your Application
28 November 2017
Sponsored content
Customization is one of the hottest trends in today's product marketplace. Everything from personalized MP3 players to branded glassware to one-of-a-kind wedding décor can be produced with the right tools, which for many businesses includes an Epilog Laser system.
Why invest in an Epilog? Having access to a high-quality and reliable engraving and cutting machine can open up virtually limitless income possibilities, even if you only plan to work your laser business part-time. Potential customers are everywhere: gift shops, restaurants, breweries and even large manufacturers with inventory marking needs will pay for your services. The laser allows you to turn imagination into reality, whether you're customizing existing products or rolling out entirely new creations.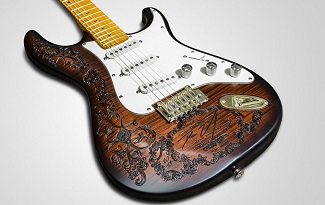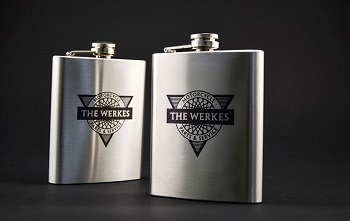 Figure 1: Epilog laser systems can engrave a wide variety of materials, including wood and metal. Source: Epilog Laser
Best of all, technology advancements have made high-quality laser systems more accessible and affordable than ever. Business startup costs are relatively low, and with the right approach you can recoup your investment in no time.
Choosing Your System
That's the why. But once you've made the decision to enter the exciting world of laser-based creation, how do you select the right laser system?
Epilog makes a wide range of lasers suited to the needs of businesses large and small. The Epilog product line includes:
Zing series: Epilog's entry-level desktop CO2 units, ideal for starting a business (or adding a second laser to an existing business)
Legend series: Epilog's top-of-the-line CO2 lasers
Fusion M2 series: Epilog's dual-source CO2/fiber lasers
G2 Galvo system: Epilog's specially-designed fiber laser system, with the added flexibility of an enclosed cabinet
Key Considerations
Laser source. The first question to consider is whether you need a laser produced by CO2 or fiber — or both.
The laser beam wavelength of a CO2 system makes it extremely versatile. It works on a wide variety of materials, performing both cutting and engraving on wood, acrylic, rubber, plastic, leather, fabric, paper and numerous others. In addition, there is a range of materials that cannot be cut by a CO2 system, but can still be engraved. These include glass, ceramic, stone, tile and coated or painted metals. Bare metal can be marked if it is coated, or a special marking solution is applied before engraving.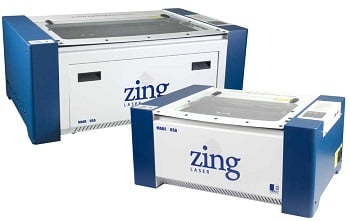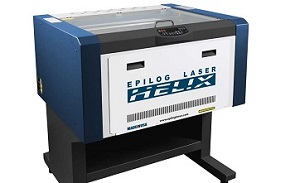 Figure 2: Desktop lasers in the Zing series offer work area dimensions of 16 inches by 12 inches or 24 inches by 12 inches. With a 24-inch by 18-inch work area, the Legend series Helix is Epilog's most popular laser. Source: Epilog Laser
Fiber systems, by contrast, are optimized for metal marking and engraving. These systems are ideal for industrial marking — a subsection of the laser engraving market that involves less creativity, but also offers a high profit margin.
Epilog's dual-source lasers combine both types into a single machine, providing the ultimate flexibility of working with all materials.
Table size. The laser system uses a table to hold the piece being engraved or cut. Epilog makes a variety of table sizes, ranging from 16 inches by 12 inches to 40 inches by 28 inches. The best rule of thumb is to consider the maximum piece size that you'll be working with. You'll also want to take into account your production space, as larger tables require larger machines. The entry-level Zing 16, for instance, includes a 16-inch by 12-inch table and measures only around 2.5-feet wide, 2-feet deep and 1-foot high — making it ideally suited to desktop use (see product info page for exact dimensions). By contrast, the Fusion M2 40, with its 40-inch by 28-inch table, takes up an area around 5-feet wide, 3.5-feet deep and 3.5-feet high (exact dimensions can be found on the product info page).
System wattage. In short, more wattage means cutting through thicker materials and engraving with quicker results. Match the system wattage to the material thickness you plan to work with, as well as your desired production speed and volume. A higher-wattage system will cost more up front, but will also make it possible to produce more with a speedier turnaround — which can quickly offset the additional cost.
Budget. The same principle that applies for wattage also applies to your overall budget. A larger, more versatile and more powerful system will cost more initially — but will also enable you to more quickly compensate for the expenditure. You'll want to consider the future of your business, as well — if you hope to grow and expand, investing in a system that matches your goal level of business (as opposed to your current state) can help you achieve that goal more readily.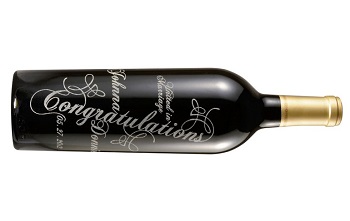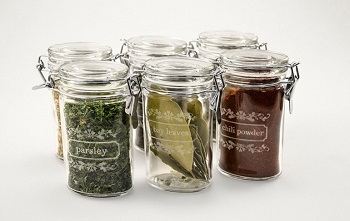 Figure 3: A rotary attachment, available as an accessory for most Epilog lasers, allows engraving on cylindrical items such as glass bottles and jars. Source: Epilog Laser
Additional Considerations
System needs. Your Epilog system interfaces with a Microsoft Windows-based computer in much the same way as a printer does, and it can be networked via an Ethernet, USB or wireless router connection. While design applications like Adobe Creative Suite, AutoCAD and CorelDRAW are ideal for designing the files you'll send to the laser, almost any Windows-based software can be used. A dedicated print driver is also included with the system; no third-party software is required.
Figure 3: A rotary attachment, available as an accessory for most Epilog lasers, allows engraving on cylindrical items such as glass bottles and jars. Source: Epilog Laser
Accessories. A variety of both standard and optional accessories is available for Epilog laser systems; each product line series on the website includes a list of accessories that will work with the laser.
A very popular accessory is the rotary attachment, which allows you to engrave cylindrical items such as wine bottles, glasses, flashlights — you name it. The rotary attachment is available for most, but not all, of the systems in the Epilog product line. Other available accessories include vector cutting grids and pin tables that enable better edge cutting, as well as an air compressor that blows a constant stream of air on the cutting area in order to minimize heat and remove combustible gases. You can always add accessories later, but it's a good idea to investigate what's available as you narrow down your system choice.
Training. You might be wondering how you're going to get this laser up and running once you've gotten it in the door. Not to worry: Each item in the product line series includes free access to a training suite of online videos and step-by-step instructions to walk you through the basics, from setup through running your first job. You'll also enjoy support from the rich resources of Epilog's own Facebook page, the enthusiastic Epilog Laser Fan (ELF) community on Facebook, the free downloadable project files in Epilog's online Sample Club, Epilog's monthly e-newsletter, and more.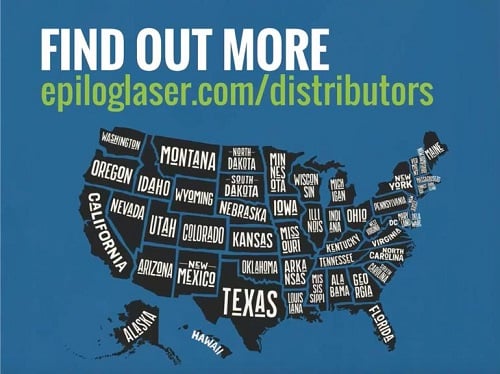 Figure 4: Epilog has product distributors in every state. Source: Epilog LaserBut Why Epilog?
By now, you can see that investing in a laser system for your business represents a cost-effective way to add detailed customization to a wide range of products; a proactive way to stay in front of your competition and become a one-stop shop for your customers; and an all-around fun way to make a side income, or even a living. But the Epilog product line does not represent the cheapest equipment out there. Why not go with an alternative system?
One reason is that cheap systems are often just that: cheap. Be sure to look very carefully at the technical specifications for any other model you may be considering. Other systems may have lower wattages, which translates to lower speed; may utilize glass tubes that need to regularly be replaced; and may not have readily-available service and support.
Epilog, by contrast, offers the personal touch of being made in the U.S.A., with product distributors in every state. All Epilog machines are industry-level quality with minimal maintenance requirements, and the metal tubes with ceramic components employed in Epilog systems have the longest lifespan in the industry. In line with Epilog's goal of keeping its customers up and running, a top-notch technical support staff is complemented by an extensive online tech support library and the availability of overnight parts shipping. Every system also comes with a "no-exclusion" warranty — meaning that everything is covered in the event of a problem.
Moreover, Epilog Laser has been in the business for nearly 30 years and is a pioneer and leader in the industry. If you're looking to get involved in laser cutting and engraving, you owe it to yourself to check out Epilog. Get in touch with a distributor in the U.S. or worldwide today!
Find Free Electronics Datasheets