Industrial Electronics
Cutting-Edge Technology: What to Expect When You Request a Laser Cutter Demo
12 April 2018
Sponsored content
Whether you're in the market for marking metals or plastics, or cutting/engraving wood, acrylic or other materials, a laser system can be the right investment for your application. Laser engravers are proving to be versatile, cost-effective systems for all kinds of industrial, manufacturing and DIY uses.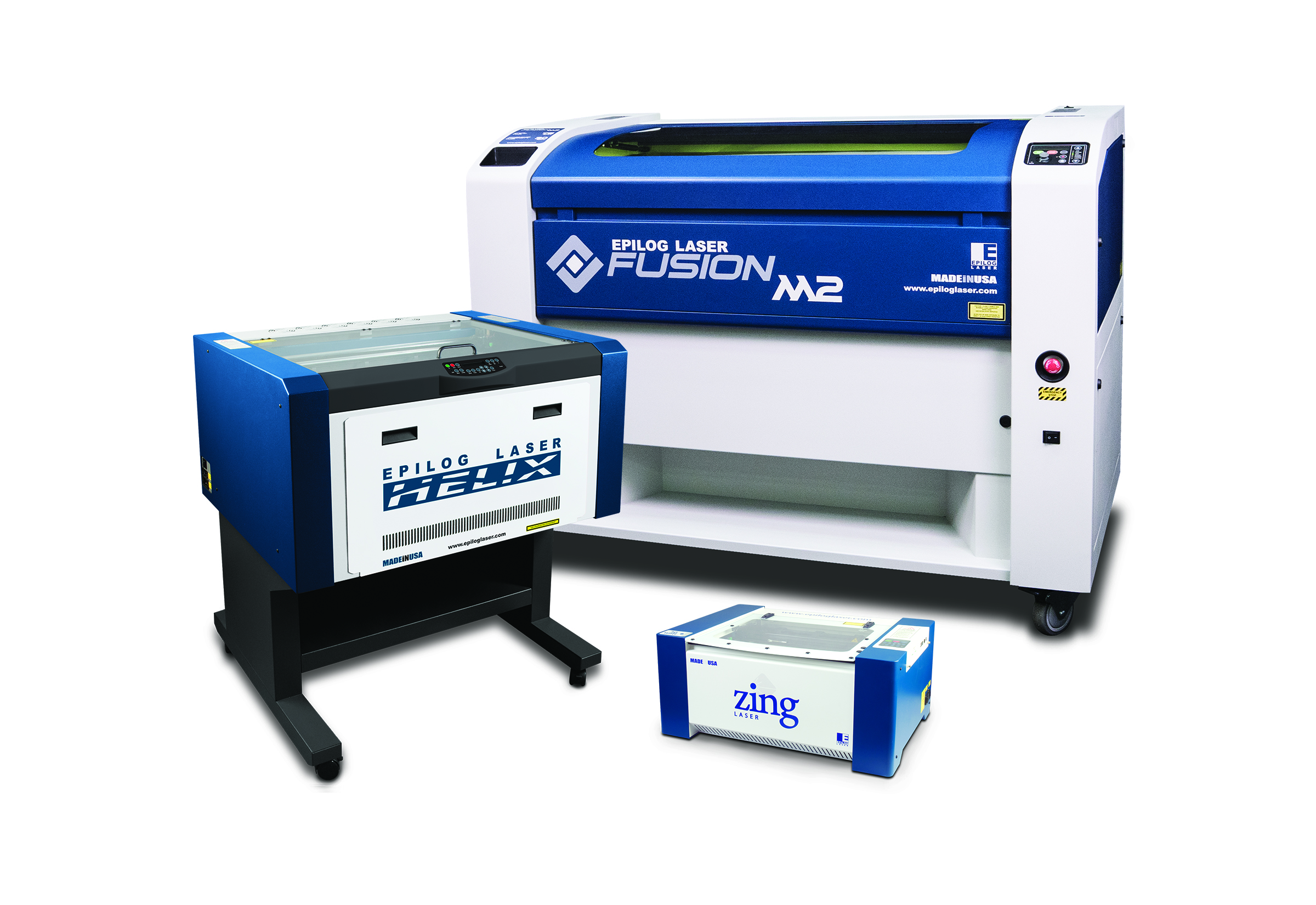 CO2 lasers come in a variety of sizes and wattage configurations to fit any space and budget. Source: Epilog LaserEquipment selection is key to matching the right system to your application requirements. But how does one wade through the many choices of laser engraving/cutting systems? Request a demonstration from your supplier. This is, without a doubt, the best way to determine what model laser is right for you and your application.
A demonstration session provides invaluable guidance on which machines are best suited for specific engraving or marking applications, compatible materials, what types of images/graphics will engrave/cut best with the laser, and what potential users will need to get started.
Selecting the laser system that best fits an intended application depends on the material you're using most, space and budget requirements, as well as desired production volumes. What type of laser source (CO2 or fiber) is best for your needs? What size system will work best for you? What wattage will give you maximum production speeds? What will work best at your price point? You can expect answers to all of these questions (and more) during a demonstration.
First things first: What type of laser source do you need? While there are several types of lasers available, depending on their applications, most manufacturers opt for a CO2 or fiber laser system. A fiber laser can mark stainless steel, titanium and other bare metals much more effectively than a CO2 laser because the beam is more readily absorbed and not reflected. Be aware that these systems aren't designed for cutting and are primarily used for marking bare metals and engineered plastics.
A CO2 laser is much more versatile and broadens the range of materials possibilities, allowing for engraving and cutting of wood, acrylic, plastic, cork, rubber and much more. While they cannot cut through harder materials like glass and slate, CO2 systems easily engrave these substrates. CO2 systems, such as those found in the Epilog Legend Laser Series, are suitable for a variety of materials and are typically designed to be as simple to use as a paper printer.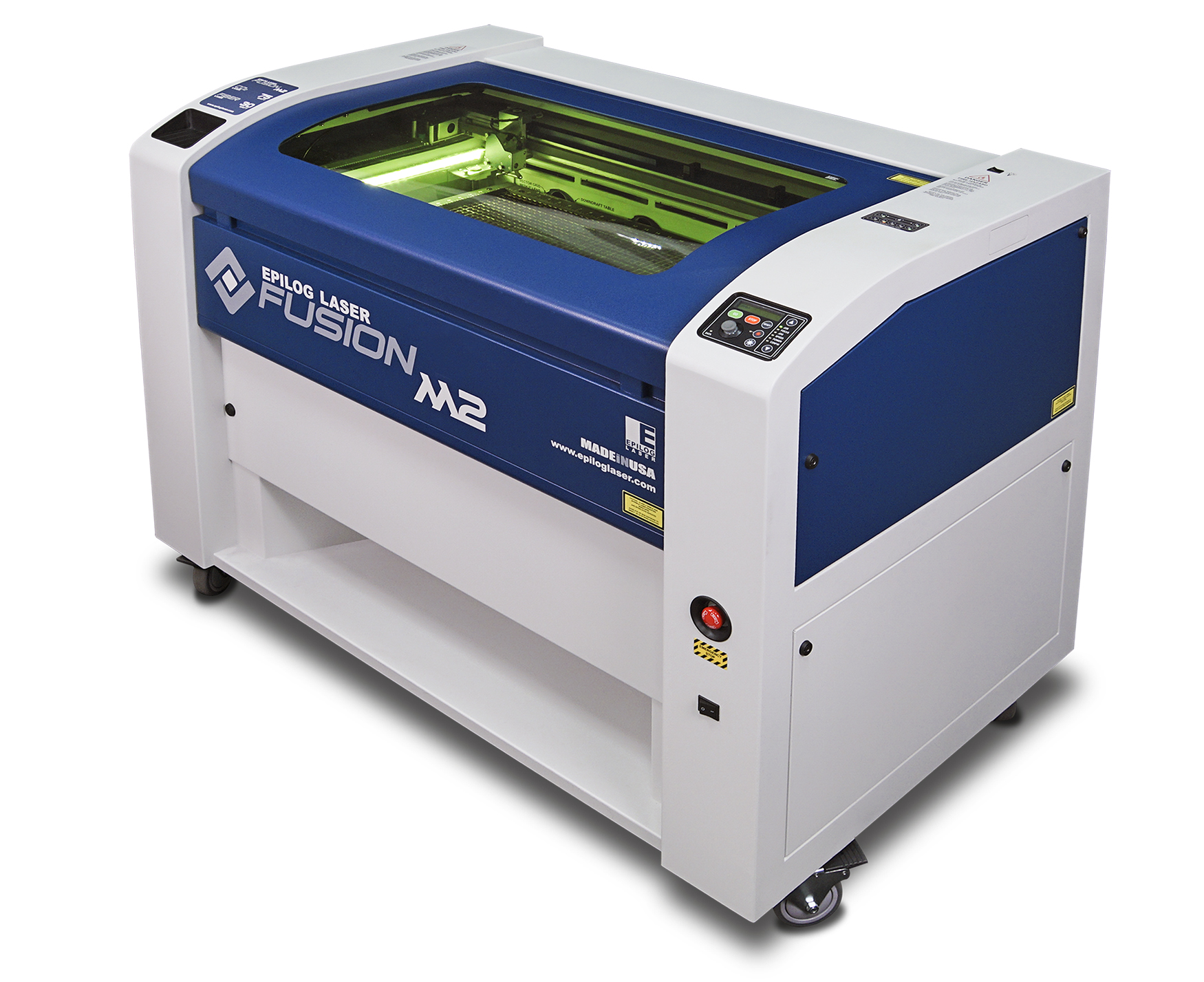 CO2/fiber dual-source engraving and cutting system. Source: Epilog Laser
If your product contains more than one material, such as metal and plastic, request a demonstration of a dual source system, which combines CO2 and fiber laser capabilities. The facility to switch from one laser source to the may be the optimal choice for your application.
Once you determine the best laser for your application, the demonstration process provides guidance on how different materials are processed, common file types used with the laser, ventilation requirements, computer requirements and much more.

If you request a demonstration, bring your own vector artwork (graphic images, logos, etc.) and preferred substrate to see exactly how the material will engrave. Ask lots of questions and take note of how material changeover and processing times can affect your workflows.
The demonstration will likely be your first personal contact with a prospective vendor. Use this opportunity to learn about different post-sale services and assistance, which could include equipment maintenance programs, new accessory offerings, software downloads and training clinics.
Schedule a demonstration with Epilog Laser to learn more about fiber laser, CO2 and dual source laser systems and watch them in action.
Find Free Electronics Datasheets