Researchers from the University of Massachusetts Amherst have created a portable surveillance device, called Flusense, that can detect coughing and crowd size in real time and analyze the data to directly monitor flu-like illnesses, like the coronavirus.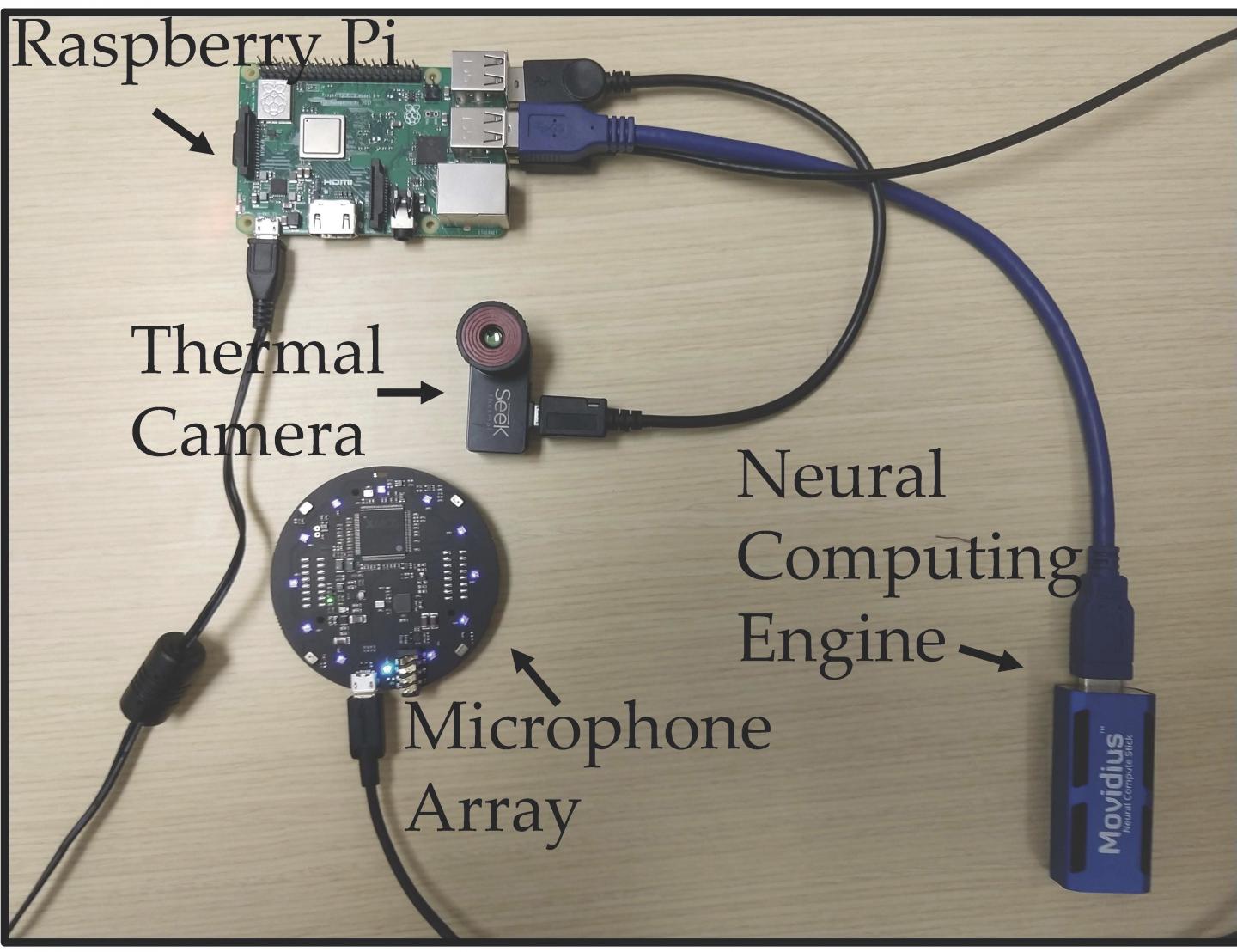 The FluSense device houses these components. Source: UMass Amherst
The team says this device could be used in hospitals, healthcare waiting rooms, large public spaces and more. The new model would directly help public health response during an epidemic, like determining flu vaccine campaigns, travel restrictions allocation of medical supplies and more. It would also help doctors track flu trends more accurately.
Flusense uses a low-cost microphone array and thermal imaging with a Raspberry Pi and neutral computing engine. It doesn't store any personally identifiable information, keeping the gathered data completely anonymous.
The team placed Flusense devices encased in a rectangular box in four healthcare waiting rooms in UMass' health clinic from December 2018 to July 2019. These devices collected and analyzed 350,000 thermal images and 23 million non-speech audio samples, like coughing. The device accurately predicted daily illness rates at the clinic. Flusense's information could be valuable information to help current prediction efforts.
The next step for Flusense is to test the device in other public areas and geographic locations.
A paper on Flusense was published in Proceedings of the ACM on Interactive, Mobile, Wearable and Ubiquitous Technologies.