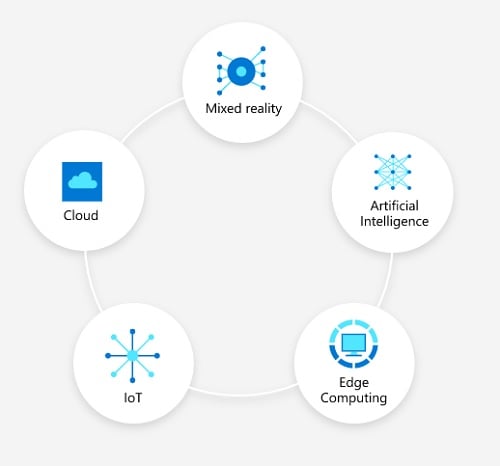 97% of people surveyed said despite security concerns, adoption is increasing. Source: MicrosoftA new survey from Microsoft Corp. indicates that internet of things (IoT) adoption is growing rapidly and those implementing IoT systems and devices are concerned about security, but that isn't stopping companies from deploying these systems.
The survey, called IoT Signals, reached out to more than 3,000 IoT decision-makers in enterprise organizations in order to find technology trends, challenges and benefits to the IoT. Respondents said that 30% of companies' revenues two years from now will be due to the IoT, but security challenges exist that may compromise the benefits if not addressed.
Regardless, 97% of those surveyed said that despite these security concerns, it is not hindering adoption. That is probably because 88% of respondents believe the IoT will be critical to business success, if not right now, then definitely in the future.
Market research firm IDC forecasts that 41.6 billion connected IoT devices will be on the market by 2025, growing at a rate of 8.9% during the forecast period.
"As the market continues to mature, IoT increasingly becomes the fabric enabling the exchange of information from 'things' to people and processes," said Carrie MacGillivray, group vice president, IoT, 5G and Mobility at IDC. "Data becomes the common denominator — as it is captured, processed, and used from the nearest and farthest edges of the network to create value for industries, governments, and individuals' lives."
Given this rapid adoption, security must be addressed from the beginning for both devices and networks, Microsoft said. That security must be addressed in every layer because IoT devices provide digital access to home and work networks as well as the sensitive data stored there, the company said.
IoT challenges
While the benefits of the IoT in industry and the consumer space are significant in terms of efficiency, analytics and connectivity, there are challenges beyond security, according to survey respondents.
Of those surveyed, 38% said the complexity and technical challenges of the technology is a barrier to further IoT adoption and the lack of talent and training present challenges for more than half of IoT adopters as well, with 47% saying there are not enough skilled workers.
Despite these challenges, respondents believe the IoT will help drive critical technology in the next two years including artificial intelligence, edge computing and the next generation of wireless communications 5G.