The new Hubble Hugo Robot is the only Alexa smart home accessory that adds a big camera eye and a smile.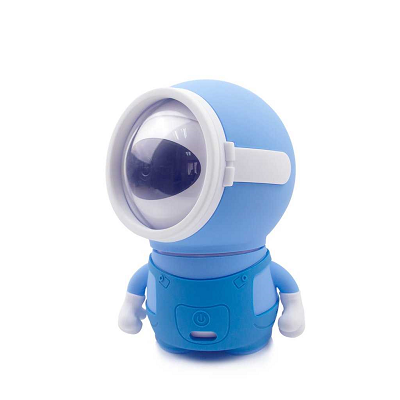 Source: Hubble ConnectedMore than a personal robot and smart speaker that can be used to control the smart home — it can also be used as a baby and child monitor with voice-recognition that can act as a smart assistant to parents.
Hubble Hugo is an Amazon Alexa certified robot with built-in Alexa Voice Service (AVS) and a full HD camera with a motorized eyelid for privacy protection. Hugo connects to the AVS to play music, order supplies, stay on schedule and provide information, news, sports scores, weather, parenting tips and more.
As a monitor, Hugo is capable of supporting almost 360° viewing with PTZ function. Ideal for day and night monitoring, Hugo works with thousands of Alexa skills as well as the Alexa compatible devices in the smart home. It can take pictures and record videos by voice command, even remotely. Using its special AI function, Hugo can look for named faces, and once recognized, capture pictures and videos.
Hubble Hugo is a joint development of Pilot Laboratories Inc. and Hubble Connected Inc. The robot is available from Amazon and Moorebot.